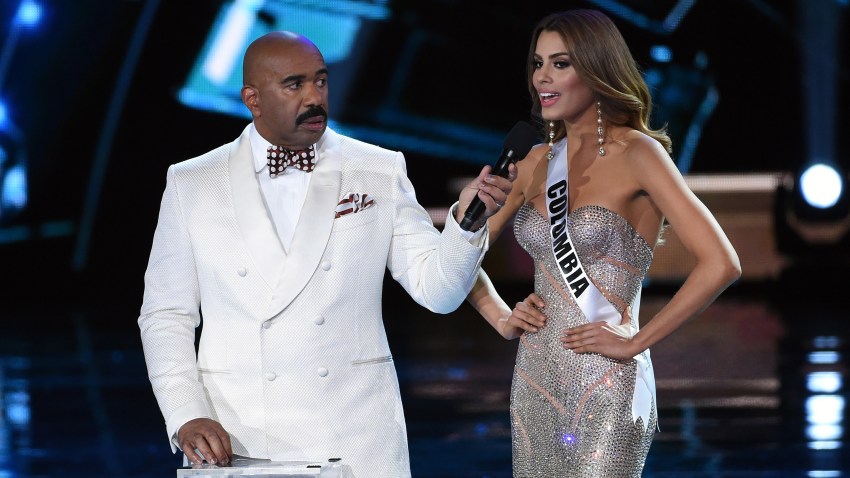 For viewers of the Miss Universe pageant, it was a cringe-worthy moment.
But for host Steve Harvey and the woman at the center of the event's botched coronation, the crowning and un-crowning of Miss Colombia was much more than embarrassing.
It was painful.
"I blew it in a big moment," Harvey told TODAY's Natalie Morales of the moment on Dec. 20 in Las Vegas when he accidentally crowned Miss Columbia Ariadna Gutierrez the winner. Miss Philippines, Pia Wurtzbach, was the actual winner.
"And the person that was hurt the most was [Gutierrez]," Harvey added. "That was the greatest regret for me."
For Harvey, the experience was also scary. He revealed he got angry insults and even death threats after the mistake.