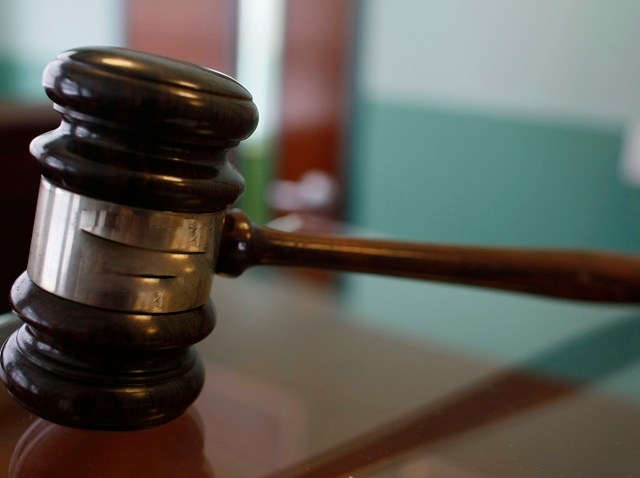 The California Supreme Court has upheld Gov. Arnold Schwarzenegger's order to furlough state workers, dealing a major victory to part of the governor's budgeting plans.
The court issued its unanimous ruling Monday. It concluded that the state Legislature's 2009 budget legislation "validated the governor's furlough program."
Chief Justice Ronald George wrote, "We conclude that the Legislature's 2009 enactment of revisions to the 2008 Budget Act operated to ratify the use of the two-day-a-month furlough program."
State employee unions have been challenging Schwarzenegger's order ever since he implemented two-day-a-month furloughs for more than 200,000 state workers in February 2009.
He later expanded it to three days a month, which has translated to a pay cut of roughly 14 percent for government employees.
Schwarzenegger said the move was intended to save money as California faced a severe budget crisis, but his order prompted the filings of more than two dozen lawsuits.
In the current furlough program, about 144,000 workers are shut out from their jobs for three days per month.
The court stopped short, however, of accepting Schwarzenegger's argument that a governor has blanket authority as the state's chief executive to impose furloughs.
The panel said Schwarzenegger needed the endorsement provided by the Legislature's budget bill in February 2009.
A spokesman for an employees' union found a silver lining in that part of the ruling. Bruce Blanning, executive director of Professional Engineers in California Government, said, "The court essentially ruled that the governor does not have the power to impose furloughs unilaterally. "We though that part of the ruling was good," Blanning said.
In a second ruling, the court unanimously upheld Schwarzenegger's authority to use line-item vetoes to cut an additional $489 million from a midyear emergency budget reduction measure passed by the Legislature in July 2009.
The cuts were made to health, welfare and parks spending.
Schwarzenegger issued a statement saying, "As governor, I have had to make very difficult decisions in response to the worldwide economic collapse, including furloughs for state workers and line-item vetoes to balance our budget.
"These decisions were absolutely necessary to keep our state functioning," the governor said.
Bay City News contributed to this report.
Copyright AP - Associated Press