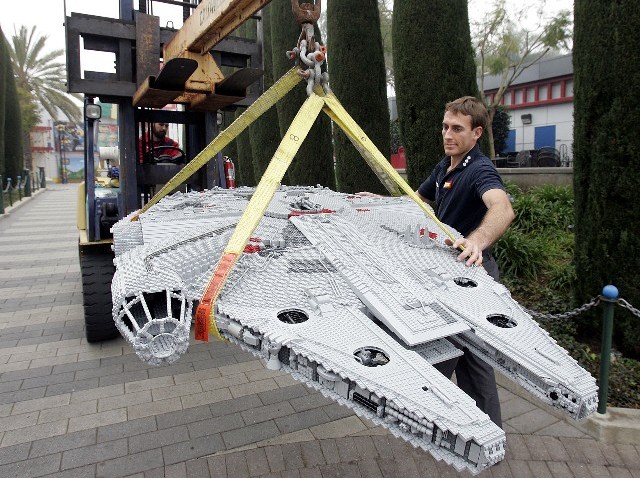 NABOO AND BEYOND: So. Say you're tasked with recreating some scene via LEGO bricks from "Star Wars." Let's say just over a half dozen scenes in all. And to do so you had to pop down to the store and purchase some LEGOs. Have a ballpark figure as to how many you might need? Well, one look at the new STAR WARS Miniland, which is opening at LEGOLAND in Carlsbad on Thursday, March 31, gives us a good figure: 1.5 million bricks. There are seven elaborate, meticulously detailed "Star Wars" scenes in all, from both the animated "The Clone Wars" and the live-action films.
YEP, HOTH'S IN THERE: So is Tatooine, and Naboo, and several other brick'd-out, highly iconic vistas. If you want to see the Millennium Falcon, look for it near Tatooine.
BUZZ BUILDING: The newest LEGOLAND Miniland has been much talked-about in the internet spheres, both by families planning summer trips and, of course, "Star Wars" fans. We can see the Carlsbad-based park now being part of the summertime Comic-Con experience for many out-of-town visitors. If that's you, and you plan on attending both, it's about 34 miles, driving, one way. Times/mileage may vary in a Landspeeder.
Copyright FREEL - NBC Local Media