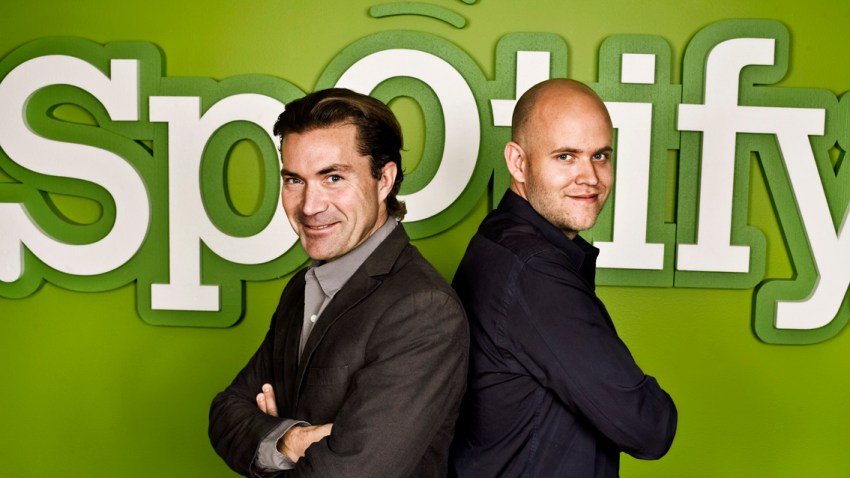 So if it's Tuesday, Spotify has 1.5 million users on Facebook. The music service is reportedly gaining 250,000 users a day on Facebook following its launch at f8, or around 1.5 million users by Monday, according to Inside Facebook.
Spotify in particular was poised for explosive growth, as it already had the largest user base with 2 million paying customers compared to the next largest competitor Rhapsody which has 800,000. Spotify had also been aggressively pushing users to connect their Facebook accounts in order to view the playlists of friends via large prompts on the app's homescreen.
Because Spotify integrates Facebook accounts, the numbers are easier to track (you also need a Facebook account to use the service now.) The numbers peaked directly after Facebook's developer event on Thursday, approximately 1.61 million daily active users then fell slightly to 1.48 million on Monday. Either way, Spotify is being highlighted as the social network's featured music service -- something that will likely count for some quick and easy growth.
Unfortunately, that growth may come at the expense of SoundCloud and iHeartRadio, which both lost daily users after the f8 conference.