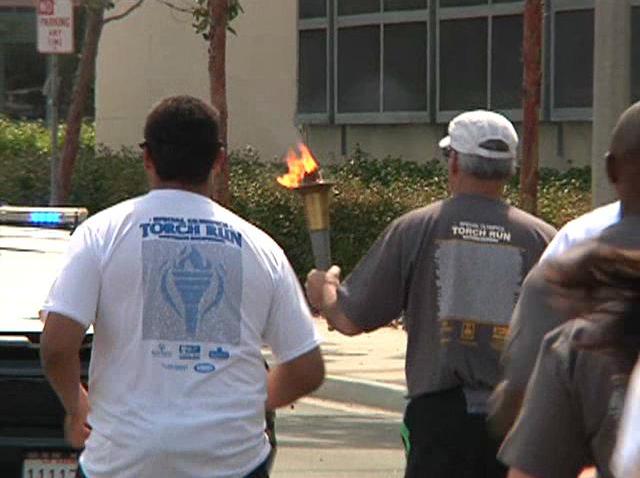 "Saturday Night Live" took aim at the New England Patriots "Deflategate" scandal, mocking the way the team has handled accusations it under-inflated 11 of 12 footballs used against the Indianapolis Colts in the AFC Championship Game.
In the cold open sketch, rumpled Patriots head coach Bill Belichick (Beck Bennett) held a press conference in which he denied any knowledge of the decision to allegedly deflate the footballs. Then he blamed quarterback Tom Brady (Taran Killam).
"I never really trusted the guy. Someone that good-looking and rich — well, you've seen 'American Psycho,'" Belichick grunted. "I love him like a son — just more of an estranged son that I wouldn't trust around footballs," before shoving the oblivious quarterback toward the podium.
Only Dougie Spoons (Bobby Moynihan), the Patriots' assistant equipment co-manager, defended Brady.
"This man is a legend, a hero, and one day he is going to be the father of my child!" Dougie said before spiraling into an "A Few Good Men"-inspired admission of guilt. "YOU CAN'T HANDLE THE TRUTH!" he shouted at a reporter (Kate McKinnon).
Colin Jost and Michael Che likewise took a swipe at Belichick and the Patriots on "Weekend Update."
"Man, that Bill Belichick always has a trick up his no-sleeves," Che said. "The Patriots of course denied the cheating accusations, saying the only deflated balls they have are because of steroids."
Blake Shelton pulled double duty in his first "SNL" appearance, both hosting the show and performing as a musical guest. And while the country star admitted he felt like a fish out of water in New York, he brought plenty of his own heartland style to the Studio 8H set.
In his opening monologue, Shelton attempted a re-hash of the country-fried variety show "Hee Haw," although the "SNL" cast was slow to catch on.
"So Pete," Shelton said to cast member Pete Davidson, "I was at the saloon the other day."
"Yeah I know," Davidson said, before taking a dig at Shelton's sister.
"Dude, this isn't a roast!" an exasperated Shelton insisted.
"That's what I said to your wife when she tried to make me dinner," Davidson shot back.
Shelton, who also splits time as a coach on NBC's "The Voice," appeared in a music video alongside Aidy Bryant and Kate McKinnon called "Wishin' Boot." ("It's the little black boot that makes your dreams come true.")
But Shelton's guitar wasn't just tuned for satire. He played "Boys 'Round Here" from his album "Based on a True Story..." and "Neon Light" from "Bringing Back the Sunshine," his latest album.
In "Farm Hunk" — a rural version of "The Bachelor" — Iowa farmer Ryan Coles (Shelton) fielded romantic advances from a cascade of women (Cecily Strong, Kate McKinnon, Vanessa Bayer, Aidy Bryant, Sasheer Zamata and Leslie Jones) bearing handfuls of spaghetti, a live macaw and bundles of pent-up emotional issues.
"If you're ever in New York, gimme a call and I'll shuck your corn all night long," Jones purred to him.
"SNL" returns Jan. 31 with host J. K. Simmons and musical guest D'Angelo.