In a rare display of emotion, Santa Cruz Police Chief Kevin Vogel teared up on Wednesday, less than a day after two of his officers were killed in the line of duty - the first such occurrence in city history.

He described the awful predicament of being an agency in mourning, and one investigating just how and why Jeremy Goulet, 35, would have killed two officers who showed up at his North Branciforte Avenue home on Tuesday about 3:30 p.m. on his doorstep. The officers killed were: Sgt. Loran "Butch" Baker, who had been with the department 28 years, and Det. Elizabeth Butler, who had been with the department for ten.

"We have never experienced this before," Vogel said. "There's absolutely no words for me to adequately stand here before you and describe what my department's been going through since yesterday afternoon."

Baker had a "tenacious appetite to find the truth," Vogel said, adding that he was once Baker's partner.
"He was my most skilled investigator, Vogel added. "I consider Butch not only to be my coworker but he was also my mentor, and my friend," Vogel said.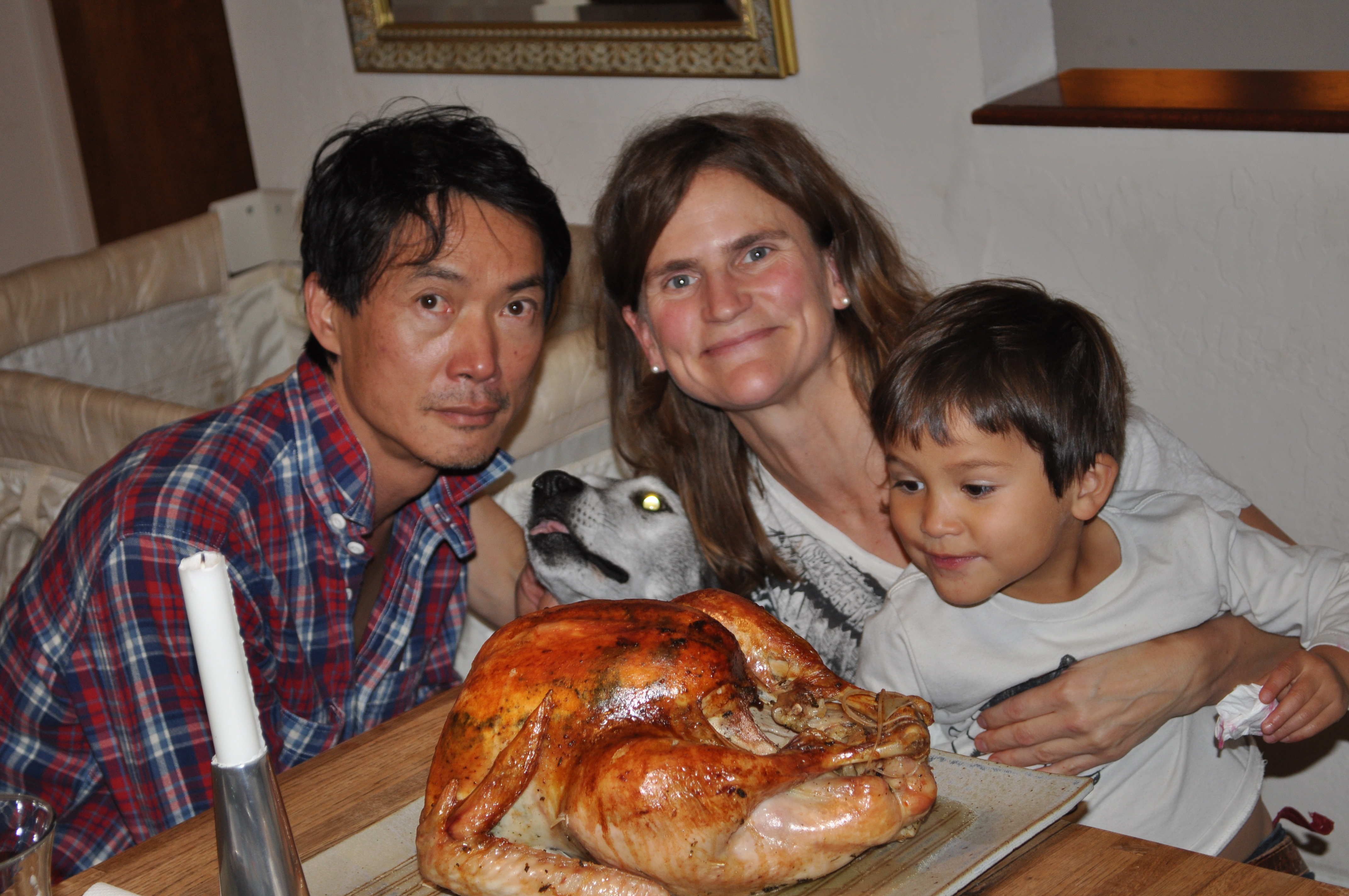 He said Baker acted as a mentor to young officers throughout his career, and that many of those people had surpassed him in rank.

Baker, a 1979 graduate of Bellarmine Preparatory School in San Jose, leaves behind a wife, Kelly, two daughters, Gillian and Ashley, and a son, Adam, who was a community service officer for the police department.

The Santa Cruz Sentinel reported that Baker worked at UC Santa Cruz with Executive Vice Chancellor Alison Galloway, a noted forensic anthropologist, on several notable cases including the still-unsolved case of Pogonip Jane, a woman whose remains were found in Santa Cruz's largest greenbelt in 1994.

Butler was a Los Angeles native and graduated from Bishop Montgomery High School in Torrance in 1992. She then attended UC Santa Cruz and earned a degree in community studies and ended up staying in the beach side city, where she lived with her partner, Peter, and two young boys ages 5 and 1.
She wrote her senior thesis on her experiences working with young Latinos, according to UC Santa Cruz's website. She attended the Evergreen Police Academy in San Jose in 2003 before joining the Santa Cruz police.

Vogel said she had developed a niche in the area of sexual assault, and was very experienced investigating those cases. "That's the type of case that she was investigating yesterday when this tragedy happened," he said.
Before that, she had worked as a patrol officer, hostage negotiator, and an agent assigned to the Santa Cruz County drug task force.

The two had no reason to believe that Goulet would have been so distraught and homicidal when they approached his house after a former coffee shop employee alleged that he had sexually assaulted her, according to Santa Cruz County Sheriff Phil Wowak.

"They had done this thousands of times," he said at a news conference on Wednesday. "They were just doing their jobs."

None of the 94 sworn Santa Cruz police officers were at work on Wednesday; the city gave them time to grieve. "We've asked them to take the time they need to repair their agency and develop the internal strength to come back and continue to serve you as they have the past 150 years," Sheriff Wowak said.
Sheriff's deputies and the California Highway Patrol were protecting the city. The officers are expected to return to work on Thursday.

Related stories:
Santa Cruz Cop Killer May Have Stolen Police Guns
Santa Cruz Suspect's Dad: He Was a Ticking Time Bomb
"Darkest Day" For Santa Cruz, Two Officers Killed