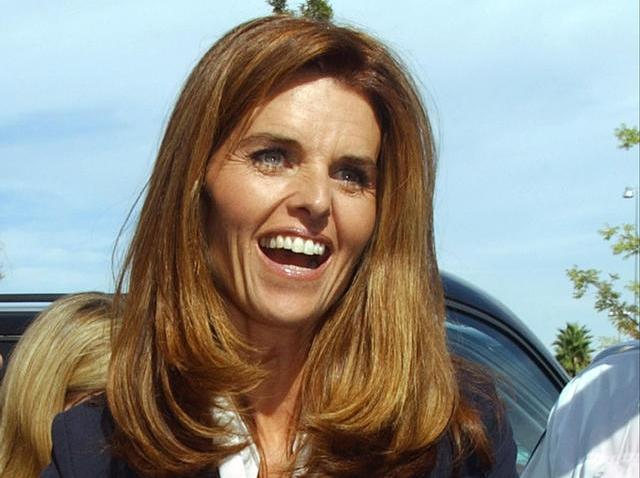 At least it was a muffin in her hand this time.

TMZ.com reported Wednesday that Maria Shriver walked out a of a Santa Monica coffee shop when a parking enforcement officer noticed her expired meter. The website reported that the officer was about to issue a ticket when a member of the CHP's Dignitary Protection Unit intervened.
The officer pulled out his rusty, trusty "auto-cite" device to ticket the vehicle, when suddenly one of Maria's security dudes ran up to him, flashed something at the officer and did some fast talking.

In the end, the officer backed off without writing a ticket. Maria then got in her SUV, took off her glasses and began eating her muffin as the expired meter continued blinking.

Shriver was photographed holding a muffin -- not a cellular device. But TMZ.com reported that she did not buckle her seat belt.

TMZ.com posted an update with information provided from a Santa Monica parking official:
The CHP guy then said he understood the officer had a job to do but the dignitary would be gone in less than 5 minutes. At that point the parking enforcement officer backed off, but issued a warning.

As for Maria then getting in the SUV, eating a muffin and driving off without her seat belt, the parking official says his officer didn't see that.
All this comes a few days after Gov. Arnold Schwarzenegger's silver Porsche was photographed parked in a red zone in Beverly Hills.
"It just shows that nobody's perfect," the governor said about that mis-park.
Shriver provided another photo opportunity last month when her non-emergency vehicle -- a gigantic Cadillac Escalade with passenger room for the San Diego Chargers -- was caught on camera in a red zone in Santa Monica. Shriver has apologized and moved her SUV.