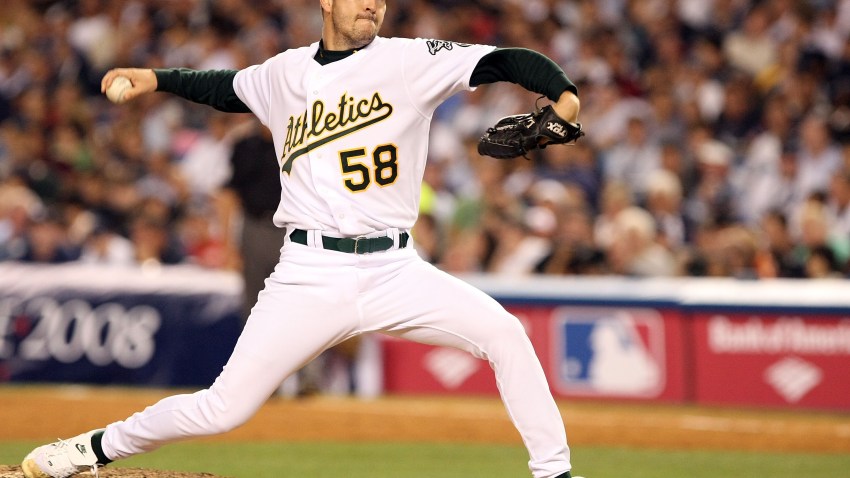 The issue of cities and land deals connected to sporting teams is playing out up and down the state.
It's like a sporting event watching the politics of it all whether it involves the LA Coliseum or the San Francisco 49ers and their plan to move out of town.
The latest deal happened in the heart of Silicon Valley where San Jose Mayor Chuck Reed and the San Jose City Council voted to make available about five acres of city-owned land to the Oakland A's for a fraction of its value.
The land, part of the acreage set aside for the ballpark, will sell for $6.9 million only if the A's relocate to San Jose. The price is about half of the land's present value and about one-quarter of what the city originally paid.

The question of whether Oakland should come south is not the subject of this discussion; most South Bay residents love the idea.

Rather, the focus is on the long-discussed question of whether a local government should be doing favors for a private party at a time when draconian cuts in services and programs are a constant for San Jose's population.

City leaders contend that the lost funds associated with the fire sale will be returned in a matter of a few years through increased property taxes, sales taxes and other new revenues--funds that may be used to provide more community services.
Hopefully, that will occur if the A's come to town and the deal goes forward.
But along with all the excitement of big league baseball coming to San Jose, there is a nagging question-- should government be doing favors for a private sector client clearly capable of meeting its needs when so many public obligations are at risk?
How many police officers or firefighters could the city hire if the land was sold for an amount closer to the full value when the local economy improved?
How many more hours could libraries remain open?

It's a discussion worth having, not only because of the present situation, but for fiscally challenging times when city leaders may need to define who should benefit from public resources at the same time that so many others suffer from doing without them.
Let us know what you think. Comment below, send us your thoughts via Twitter @PropZero or add your comment to our Facebook page.