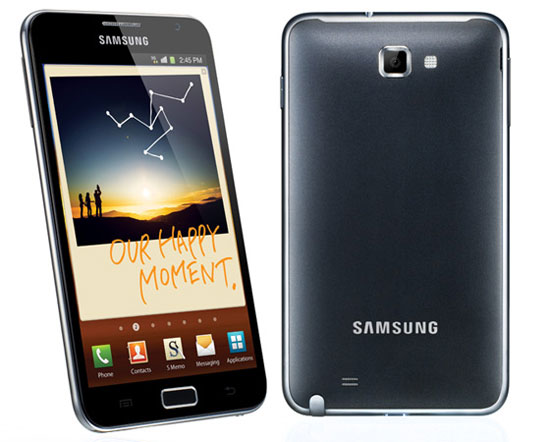 The Galaxy Note is a different breed of mobile device. With a 5.3-inch screen, it's too large to be a comfortable smartphone and too small to be a real-sized tablet. Yet, it still manages to be a very formidable pocket companion. AT&T's priced and dated the device, so get your wallet out.
Officially, the Galaxy Note lands on AT&T (ugh, I know) on Feb. 19 for $300 with a two-year contract. In exchange for your moolah, you'll get a mobile device with a stunning 1280x800 Super AMOLED display that accepts input from the pressure-sensitive S-Pen, 4G LTE data speeds, an 8-megapixel rear cam with flash, 2-megapixel front cam, 16BGB of internal storage, microSD slot and Android 2.3 Gingerbread.
To give you an idea of what the stylus is capable of, take a look at these caricature drawings done by professional artists at Samsung's CES 2012 booth:
To-be Galaxy Note buyers should mark their calendars for Feb. 5, as that's when the floodgates open for pre-orders. Promise to pre-order and AT&T will have your Galaxy Note in your hands two-days prior to the street date.
It looks silly holding the Galaxy Note up to your head, but for a pocket Web browser and HD video recorder, it's not a bad device.
Via TechCrunch
Photo taken by Raymond Wong for DVICE
Copyright DVICE - DVICE