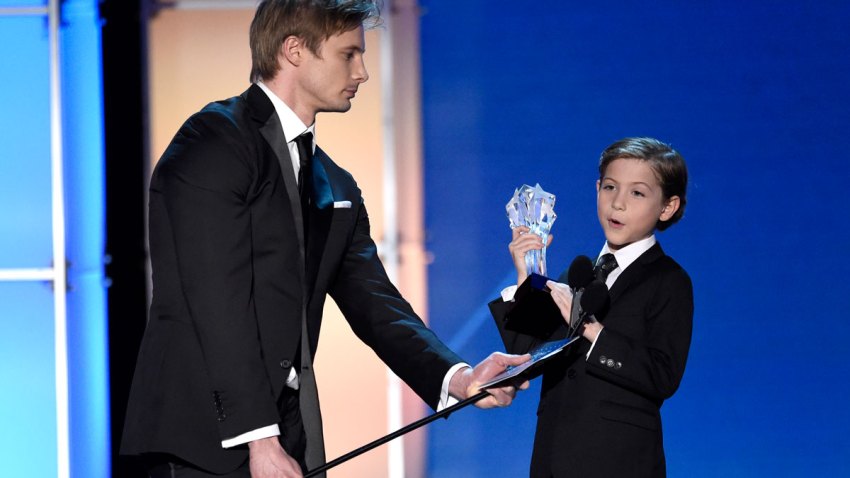 During Sunday's Critics' Choice Awards, the youngest winner of the night charmed the crowd with his adorable acceptance speech.
Jacob Tremblay, the 9-year-old star of "Room," won for best young actor/actress. Even standing atop a box, the microphone still towered over the young actor's head. Presenter Bradley James eventually held it for him.
"This is super cool," Tremblay said. "This is the best day of my life."
Tremblay graciously accepted his award, complementing the critics and his competitors, then thanking "Team Room" and his parents.
"I first want to say thank you to all the critics who voted for me," he began. "It must be a super-hard vote because of all the other great actors in this category."
Tremblay starred alongside Brie Larson in the film about a mother and son held captive in a small, enclosed space. Larson also won that night for best actress.
"I think that us working together made this movie come true, and this award doesn't just go to me for that -- it goes to all of you guys as well," said Tremblay.
The Canadian actor said he knew the perfect spot to put his new trophy.
"Right on the shelf right beside my Millennium Falcon," he said with a big smile.
A self-described "Star Wars fanatic," according to Twitter, Tremblay's favorite celebrity encounter of the night was with BB-8, the droid from "The Force Awakens."
Tremblay posted a video to Instagram of him celebrating his big win by busting a move to Bruno Mars's song Uptown Funk.