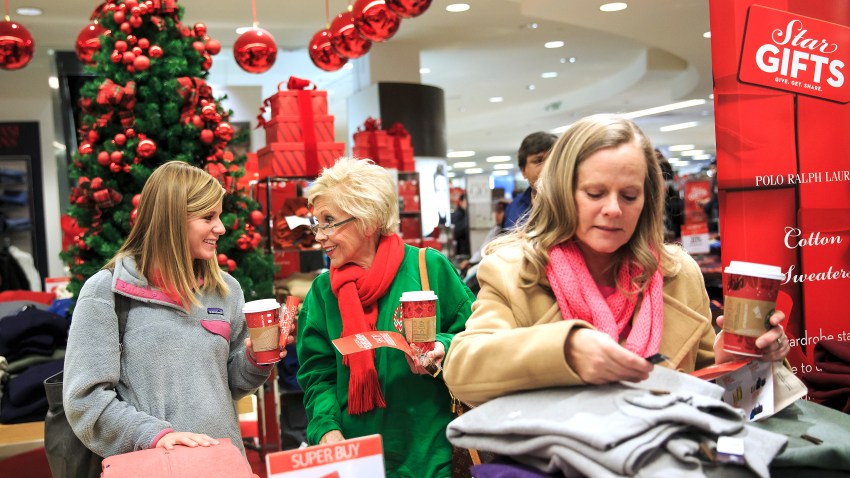 Some of the large retailers that opened their doors — and cut prices online — early on Thanksgiving weekend reported signs of promising sales, as discount-hungry shoppers led a frenetic start to the holiday buying season.
Detailed analysis are still days away, but Walmart and Target touted what they described as encouraging signs, thanks to the sale of expensive electronics, such as flat-screen TVs, iPads and video game systems. Executives from Toys R Us and Macy's also said they benefited from their decisions to open earlier on Thanksgiving Day.
Much of that activity came not from the hordes of people who surged into stores, however. Online sales jumped by more than 20 percent on Thursday, and by 7 percent on Friday, according to IBM Digital Analytics. More than a third of those sales were made on mobile devices.
But because much of those sales were of deeply discounted items, retailers' revenues may not jump so high.
The National Retail Federation expects sale to jump by about 4 percent for the holiday season. Whether Thanksgiving weekend's activity is an effective gauge of how things will go is a matter of dispute.
On Wall Street, investors follow Black Friday sales trends as a glimpse to the health of retailers and the overall economy. Stocks were up overall at mid-day. But retail performances were mixed.
EBay, Amazon, Best Buy, Home Depot, Coach and Tiffany's all saw their stock rise. Wal-Mart was flat. Target, Macy's, JC Penney and Lowe's fell.
Wal-Mart said in a mid-day statement that it was enjoying the "most successful Black Friday" in its history.
Target announced a "very successful start" to the weekend.
Both said they experienced much heavier Thanksgiving Day activity on its websites.
Terry Lundgren, Macy's CEO, told the Associated Press that the 15,000 people who showed up for the opening of the flagship store was the most ever, up from 11,000 last year.
"Clearly people are in the shopping mood," he said.