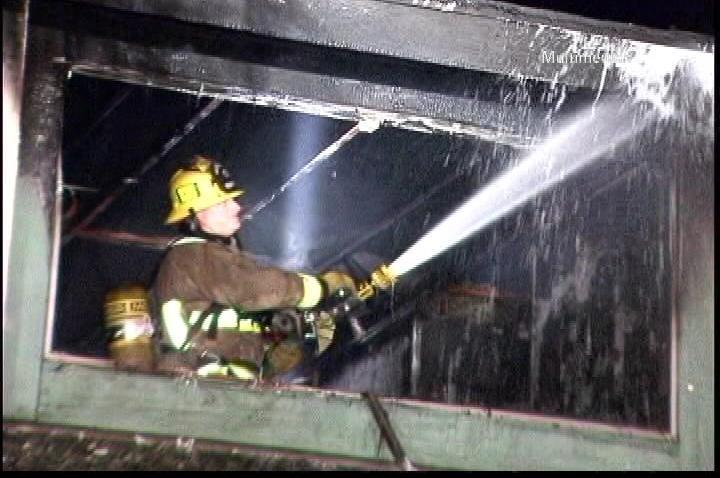 Residents jumped from a second-floor window to escape flames from a house fire that left 12 people injured in Ontario Monday night.
Police and firefighters found the two-story house in the 15-hundred block of Fairfield Street engulfed in flames when they reached the scene shortly after 11 p.m.
"When officers arrived, there were actually family members on the second floor, jumping down," said Ontario Police Sgt. Michael Caldera. "Our officers, along with some neighbors, were trying to catch them."
Some other family members were inside trying to find relatives who were unaccounted for at the time, said police.
"Officers went inside and brought everyone out," said Sgt. Caldera. "The second floor was totally engulfed, but the other family members were already outside the house and officers found them across the street."
A 10-year-old boy was airlifted to Arrowhead Regional Medical Center after suffering serious burns, and is in critical condition, said police. The other victims all suffered smoke inhalation and have been taken to several area hospitals, but their conditions are unknown.
The cause of the fire is under investigation.