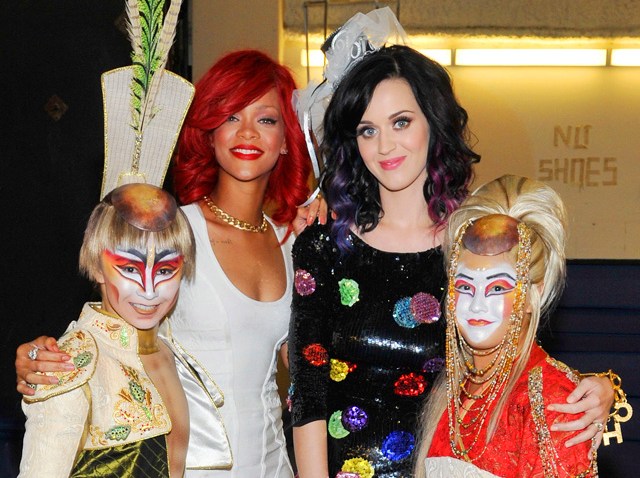 Rihanna planned Katy Perry's bachelorette bash (and partied with her fellow pop superstar in Sin City), but the "Only Girl (In The World)" singer was not able to attend Katy's nuptials in India, according to TMZ.
The Barbados-born beauty was forced to skip the couple's Indian ceremony on Saturday due to work commitments, a source reportedly told the site.
VIEW THE PHOTOS: 'California Gurl' Katy Perry
Katy had reportedly booked a special room for Riri, but harbored no hard feelings toward her friend's cancellation and "totally understood" why she was unable to attend, according to the site.
As previously reported on AccessHollywood.com, Katy wed her fiance, Russell Brand, in India on Saturday, while 80 or so friends and loved ones looked on.
VIEW THE PHOTOS: Rihanna: Music's Style Superstar
Copyright 2010 by NBC Universal, Inc. All rights reserved.
This material may not be published, broadcast, rewritten or redistributed.
Related Content from AccessHollywood.com:
VIEW THE PHOTOS: Engaged! Katy Perry & Russell Brand
VIEW THE PHOTOS: Crazy! Sexy! Cool! The Planet's Hottest Pop Stars Take The Stage
PLAY IT NOW: Access Extended: Rihanna - Planning Katy Perry's Bachelorette Party Is 'Taking Up Way More Time Than My Tour'
PLAY IT NOW: Behind The Scenes Of Rihanna's 'Who's That Chick?' Doritos Music Video
More from Access: [ Rihanna Katy Perry Weddings ]
Copyright NBCAH - Access Hollywood