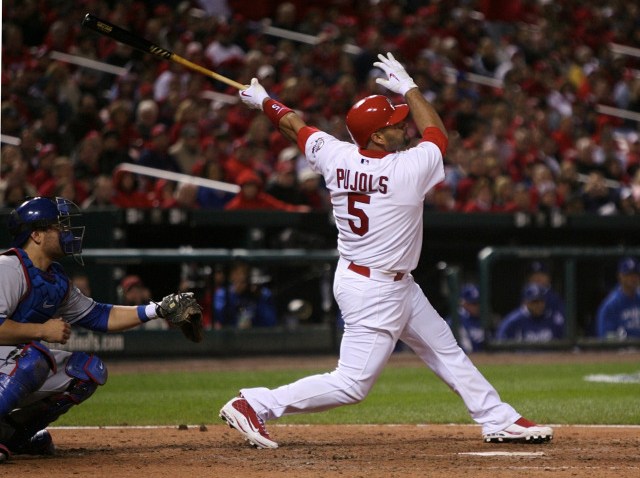 Albert Pujols won the National League Most Valuable Player Award for a third time in his stellar career, after leading the league in home runs and runs and batting a lofty .327.
The 29-year-old first baseman was a unanimous choice, winning the award for the second year in a row. On Monday, Minnesota Twins catcher Joe Mauer won the American League's award. Pujols became the first player to repeat as league MVP since Barry Bonds won the award four years in a row, from 2001-04.
Pujols easily beat out Florida Marlins shortstop Hanley Ramirez, Philadelphia slugger Ryan Howard and Milwaukee first baseman Prince Fielder.
He finished the season with 47 homers, 124 runs and 135 RBIs. In just nine seasons, he has compiled 366 homers, 1,112 RBIs and an average of .334.