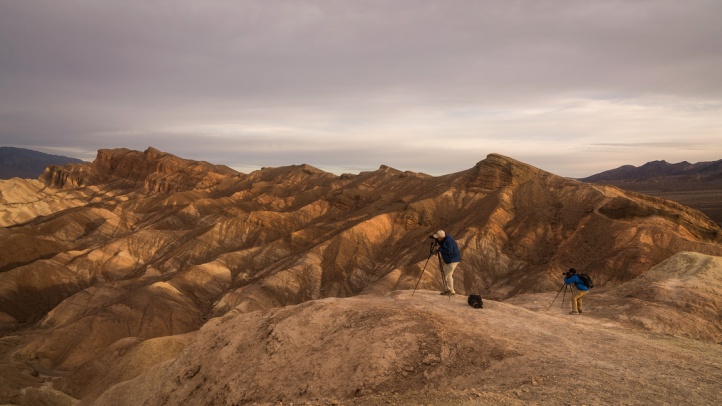 DO WE TAKE GOOD THINGS... for granted? How badly we'd like to answer "never" to that particular question. We're certainly and totally and unfailingly all very grateful for the many gifts of the world, including those wilder spaces we can all call upon for solace, for recreation, for contemplation, and to reconnect with the natural sphere. But, to be fully frank? Even if we never truly let our gratitude lessen in this realm, day-to-day life can pull us, and our thinking, away from the topic of our beautiful public lands. We get caught up in daily, run-of-the-mill matters, we can't possibly think of a road trip or weekend getaway to a favorite park, and we just know that the land will always be there for us, waiting. But...
NATIONAL PUBLIC LANDS DAY... always returns to remind us that giving back to those spaces we treasure is a positive part of valuing these lovely locations. To show our gratitude, we can pitch in, on the fourth Saturday in September, at our favorite national park. What does "pitch in" mean? We're invited to clean up litter, like at the Yosemite Facelift, or we can jump into another scheduled project, led by a ranger or volunteer team. This could involve trail work, or removing invasive plants, or tending to corners that get a little, well, over-loved by visitors such as ourselves. There are lots of critical must-dos, all the time, within our national parks, and playing a part in doing them is a must for mavens of this splendid system of special places.
SO, YES, THE NATIONAL PARKS ARE FREE... on Sept. 28, and anyone who'd love to call upon Yosemite National Park or Death Valley National Park or another park that typically charges admission is welcome to spend the day. But if you can spend the day, and also lend a hand, well, that's grand, too. Our public lands need us, even as we ourselves crave wilder and spacious spaces for quiet, solitude, joy, and decompression from the workaday world.
Copyright FREEL - NBC Local Media