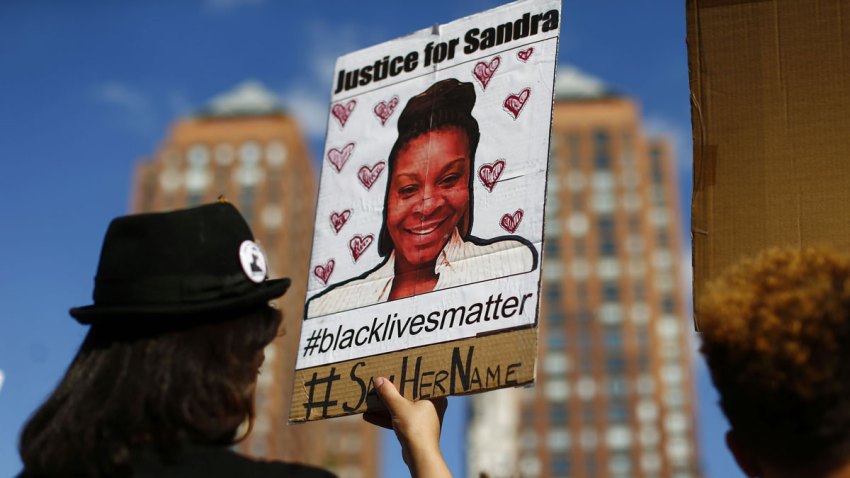 About two dozen people gathered outside of a Texas courthouse Tuesday to protest a grand jury's refusal to indict any sheriff's officials or jailers in the death of a Sandra Bland.
The event in Hempstead was organized by Houston activist Deric Muhammad, who said he was disappointed but not surprised by the outcome.
Muhammad is calling for an economic boycott and a federal investigation of Waller County, which was where Bland was arrested in July during a contentious traffic stop.
The stop escalated into a confrontation that ended with Bland being forced to the ground and arrested for assaulting a public servant.
The 28-year-old Chicago-area woman died in her Waller County jail cell three days later in what the medical examiner determined was a suicide.
Muhammad says he agrees with Bland's relatives who said they didn't expect much from a grand jury system.
The grand jury will reconvene in January to determine whether charges should be brought against the state trooper who stopped Bland on July 10 for a minor traffic infraction.
Bland's family challenges the suicide ruling.

Copyright AP - Associated Press