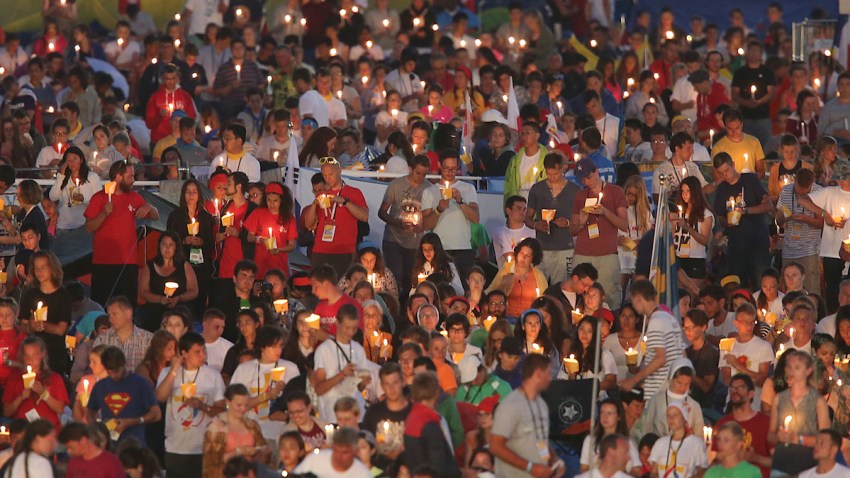 Young pilgrims have filled a massive meadow near Krakow in southern Poland for a Mass with Pope Francis, the last major event the pope will lead as he wraps up a five-day visit to Poland.
Some of the young people even camped out overnight in the field after an evening with the pope there that drew a massive crowd, estimated at 1.6 million by the World Youth Day organizers.
The Mass is taking place in the Campus Misericordiae in Brzegi, a village near Krakow.
The pope has had a busy schedule since he arrived in Poland on Wednesday on his first trip ever to Eastern Europe, visiting Auschwitz, leading Masses and holding many meetings with the eager young people who have traveled from around the world to be with him.
Copyright AP - Associated Press