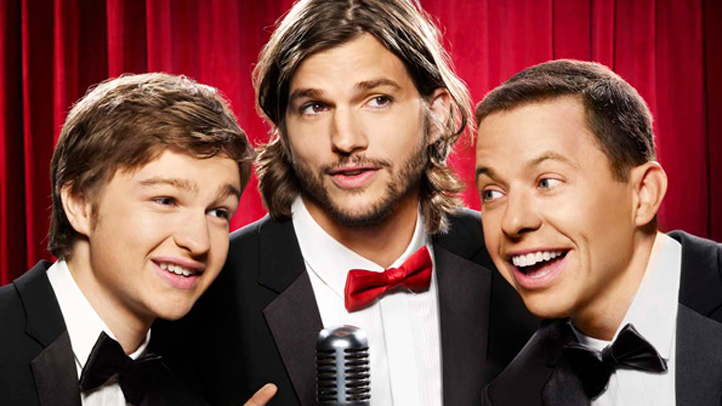 Talk about making someone feel replaceable.
CBS has released another promo poster for "Two and a Half Men" in its new Ashton Kutcher era. It looks a lot like Charlie Sheen's "Men."
The poster is a play on the show's opening title sequence where a tuxedo-clad Charlie Sheen, Angus T. Jones and Jon Cryer lip-sync the sitcom's theme song in front of an old-timey microphone.
In the new shot, which reproduces the title scene down to the red curtain in the background, Kutcher is placed in the middle of the frame and wears the red bow tie, while Jones takes Sheen's old spot on the left side.
Deadline.com notes that the image is for promotional purposes and that the show's title hasn't been shot yet. Production on the new season reportedly begins next week and it remains to be seen what direction it's headed. As CBS reminded us with "Men's" first "naked" promo poster, all will be revealed on Sept. 19.