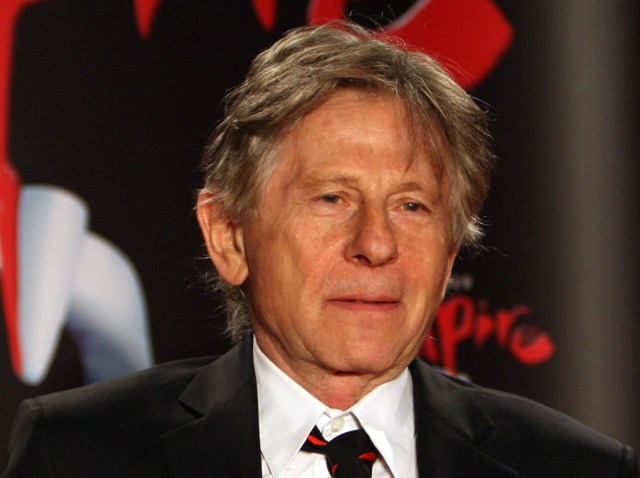 After two months in a Swiss jail, Roman Polanski prepared Thursday for the splendid captivity of his $1.6 million chalet in one of world's most luxurious winter resorts.

Polanski will have views of snowcapped Alpine peaks, spacious rooms and the all the amenities of a town with a reputation for catering to the wishes of the rich and famous.

But he won't be able to go out the front door.

In this isolated bastion of wealth — which Elizabeth Taylor once called home and Michael Jackson visited — the 76-year-old director will be placed under house arrest as soon as he posts $4.5 million bail, surrenders his identity documents and is fitted for an electronic bracelet that allows authorities to monitor his whereabouts.

The Justice Ministry declined Thursday to appeal a court decision granting Polanski bail, and said it would release him from jail while it considers whether to extradite him to the United States for having sex in 1977 with a 13-year-old girl.

"He must not leave this house," the ministry said in a statement.

Should he violate the terms of release, the bail will be forfeited to the Swiss government, it added.

Even without stepping outside, Polanski's life will improve from the small detention cell he had in Zurich with a sink, toilet, television and storage compartment.

Gstaad (pronounced guh-SHTAHD) offers a range of quality restaurants and hotels, and "people here can order food to their chalets any time," said Marlene Mueller of the local tourism agency.

From the gourmet shop Pernet Comestibles, fine food such as fresh oysters, Swiss cheeses and a range of whiskies and wine can be delivered.

And, even though Polanski may now be the world's most famous fugitive, most locals are likely to leave him alone.

"You can get almost everything here, provided you've got the money," tourism chief Roger Seifritz told The Associated Press. "Locals tend to go to the big cities to buy things, but our rich guests can get what they want right here."

The village of 3,500 full-time residents has cultivated its image as a haven of luxury since Swiss boarding schools set up their winter campuses here for the children of industrialists and aristocrats a century ago.

The locals' relaxed attitude to celebrities is typical in Switzerland and especially pronounced in Gstaad, where a "don't stare, don't tell" mentality has lured stars such as Roger Moore and Richard Burton away from the limelight at home.

"We prefer discretion," said Mayor Aldo Kropf. "That's why people come here."

Polanski also will get the same treatment from Swiss police, who have vowed to handle his transfer quietly.

"We don't want to show him off like an exotic animal," Justice Ministry spokesman Folco Galli told The Associated Press.

The bail decision was a major win for the director of "Rosemary's Baby," ''Chinatown" and "The Pianist" after a series of legal setbacks following his Sept. 26 arrest on a U.S. warrant as he arrived in Zurich to receive a lifetime achievement award at a film festival.

Polanski was accused of raping a 13-year-old girl after plying her with champagne and a Quaalude pill during a modeling shoot in 1977. He was initially indicted on six felony counts, including rape by use of drugs, child molesting and sodomy, but he pleaded guilty to the lesser charge of unlawful sexual intercourse.

In exchange, the judge agreed to drop the remaining charges and sentence him to prison for a 90-day psychiatric evaluation. The evaluator released Polanski after 42 days, but the judge said he was going to send him back to serve out the 90 days.

Polanski then fled the United States on Feb. 1, 1978, the day he was to be sentenced, and has lived in France since. He claims the U.S. judge and prosecutors acted improperly in his case, and his attorneys will argue before a California appeals court next month that the charges should be dismissed.

Despite ordering Polanski's release, the Swiss Criminal Court said it still considered Polanski a high flight risk.

That threat was underscored Thursday by Interpol's secretary general.

"Given Mr. Polanski's history of international travel while defying a judicial order, a $4.5 million bail and an electronic bracelet do not mean that law enforcement lets its global guard down," Ronald K. Noble said.

"Mr. Polanski has given us more than 30 years of proof that he does not feel bound to respect any court decision with which he does not agree," he said. "The world law enforcement community should do all in its power to make sure that the Swiss judicial process is allowed to run its course, and if Mr Polanski defies the conditions of his release, no country should welcome, offer safe haven to, or defend his conduct."
Copyright NBCAH - Access Hollywood