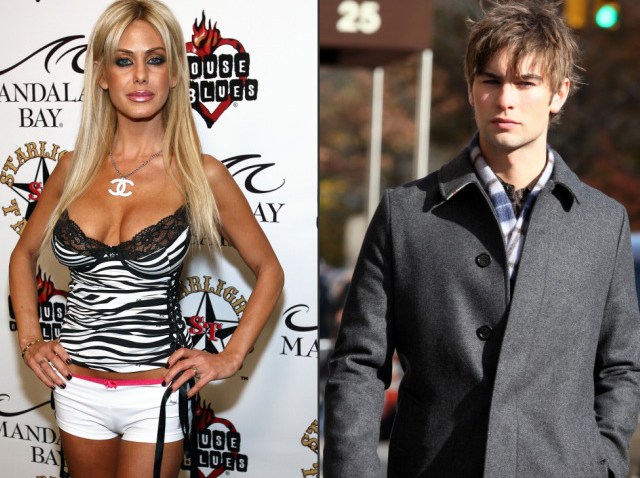 Chace Crawford cast Shauna Sand as his more-than-just-gossip girl back when he was just a teenager, the former Playmate has revealed.
The ex-wife of Lorenzo Lamas and Playboy's Miss May 1996 tells Star Magazine she and Crawford shared a steamy romance four years before he would go on to star in CW's hit series "Gossip Girl."
Sand was 32 when she met the then-18-year-old college freshman at a party.
"He was so incredibly beautiful — I immediately fell in love with him!" she tells Star. "I even gave him a key to my apartment."
The pair has rekindled their on-and-off romance over the years, according to Star.