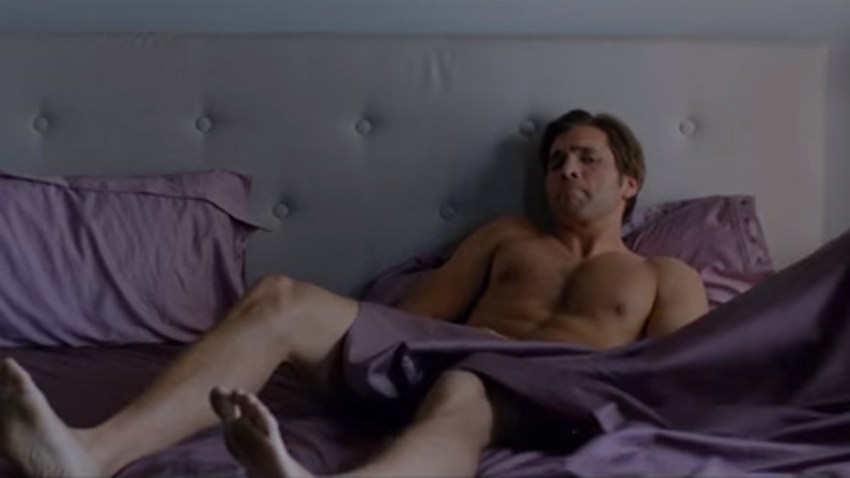 PETA released their racy submission for a spot in the prestigious line-up of ads airing during the Super Bowl next weekend. The NSFW clip titled "Last Longer" compares the sexual stamina between meat lovers and vegans by basically showing a couple from each category having some serious sex.
Well, the meat eaters go at it for a second and then it's over, while the vegans put on quite the show.
And because of that the ad won't be airing on TV during the big game. "We did try to submit the ad last fall but we didn't get a response from the executives at CBS," a PETA spokeswoman told HuffPost.
Note: The following video contains scenes of an explicit nature and is not safe for work.
"Vegans last longer. See the side by side proof here," the caption of the video reads.
"Sleeping with someone who eats meat? There may be more than one disappointment in store," according to PETA. "Eating the saturated fat and cholesterol in meat can increase the risk of developing heart disease, high blood pressure, and high cholesterol, and these can be dangerous to your love life. Why? Because they're all common causes of erectile dysfunction. Plant-based foods keep blood flowing to all the body's organs. The key to a hot love life and to lasting longer in the bedroom is to start with delicious vegan meals in the kitchen."
"Super Bowl 50 audiences will be missing out on comedy, sex appeal, and the lifesaving message that vegan meals can help clear clogged-up carnivores and get their blood pumping again," said PETA Senior Vice President Lisa Lange in statement.
Their latest ad may not come as a surprise, seeing how the animal rights organization is known for their controversial commercials, and it's not the first time their spot was deemed too steamy (or just too much) for the small screen.
Despite not making it to the tube, PETA always releases their ads online so they can still raise awareness to the topic at hand.
[NATL] Best Moments of the 2016 Sundance Film Festival
PHOTOS: Best Super Bowl Ads Ever
LOOK: Beyonce Spotted Rehearsing for the Super Bowl at USC--Get the Details
Copyright E! Online