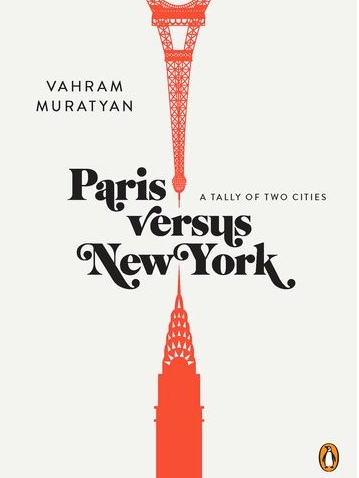 Vahram Muratyan, a Parisian and Francophile, explores the comparisons between his hometown of Paris to his temporary home of New York City with vibrant illustrations in his blog Paris Versus New York. Muratyan, a graphic designer, pays homage to the two metropolises in a charming and artistic way, comparing the characteristics of each city in vibrant prints, now available in a book, Paris Versus New York: A Tally of Two Cities.

The colorful and clever illustrations compare the "details, cliches, contradictions" of the two cities--Croque Monsieurs to hotdogs, Coco to Calvin, Rykiel to Wintour, Proust to Salinger, Grand Palais to Grand Central. It's a fun coffee table book to flip through, highlighting the very things that make each city two of the best in the world. Clever, and surprisingly entertaining, a perfect gift for a lover of both cities.

"Paris Versus New York: A Tally of Two Cities" is available now.
Copyright LXTVN - LXTV