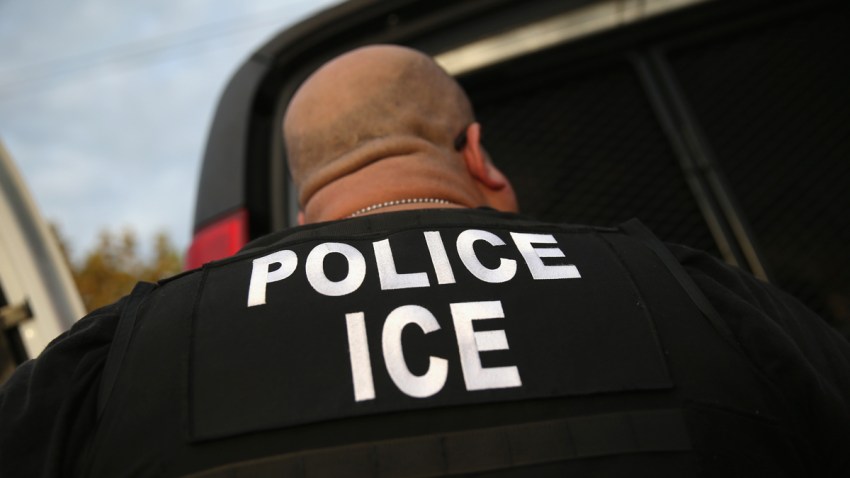 Nearly 500 people were arrested across the country this week in a federal crackdown on undocumented immigrants in places that have opposed the Trump administration's deportation policy, NBC News reported.
The four-day "Operation Safe City" yielded 498 arrests in places including New York City; Los Angeles; Washington, D.C.; Philadelphia; Cook County, Illinois; Santa Clara County, California; Massachusetts, Immigration and Customs Enforcement officials said Thursday.
Officials in the places that were targeted have not been fully cooperating with federal immigration authorities, seeking to shield undocumented immigrants who can be deported at any time. Some have been referring to themselves as "sanctuary" communities.
"Sanctuary jurisdictions that do not honor detainers or allow us access to jails and prisons are shielding criminal aliens from immigration enforcement and creating a magnet for illegal immigration," Tom Homan, ICE's acting director, said in a statement. "As a result, ICE is forced to dedicate more resources to conduct at-large arrests in these communities."
Large-scale ICE raids are not uncommon, though the latest one comes after a planned operation that would have targeted about 8,400 undocumented immigrants this month was canceled.