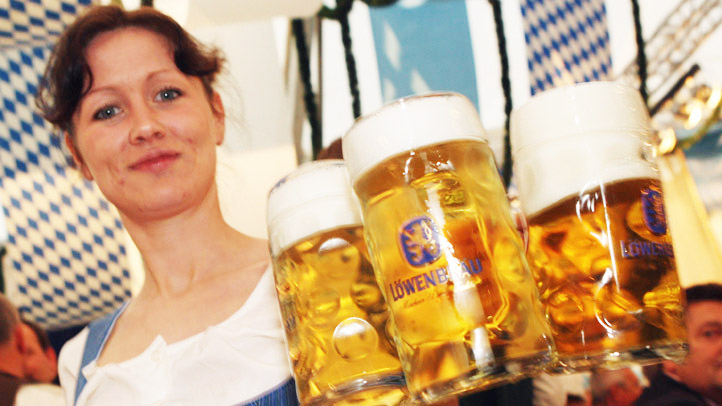 STEIN TIME: There are a number of notable Oktoberfests around Southern California, but not every one of them can claim that the town they're in was founded by German settlers. Anaheim can, of course -- heim is "home" in German, of course -- and the historic city annually celebrates a certain Germany-born festivity in big, multi-weekend style. The Phoenix Club is the spot, and Friday, September 14 was the opening date for the oompah-iest party of the city (and one of the oompah-iest in Orange County, along with the Old World weekends in Huntington Beach).
WHAT'S ON THE TABLE: The Phoenix Club always observes the classics of Oktoberfest, including oompah bands, folk dancing, and a number of eats including wurst salad, cheese blintzes, Vienna pancakes, Bavarian chicken, dumplings, and Black Forest cake. Ox and pig "on the spit" are ahead, too, but you'll want to check specific dates for those feasts.
END DATE: Like a lot of our SoCal fests, this one sticks to weekends, but they're long ones; the Phoenix Club Oktoberfest parties are three days each weekend, for seven straight weekends. Oh, and a bonus? Pay no admission if you go in September. Which is, after all, the traditional month for the party.
Copyright FREEL - NBC Local Media