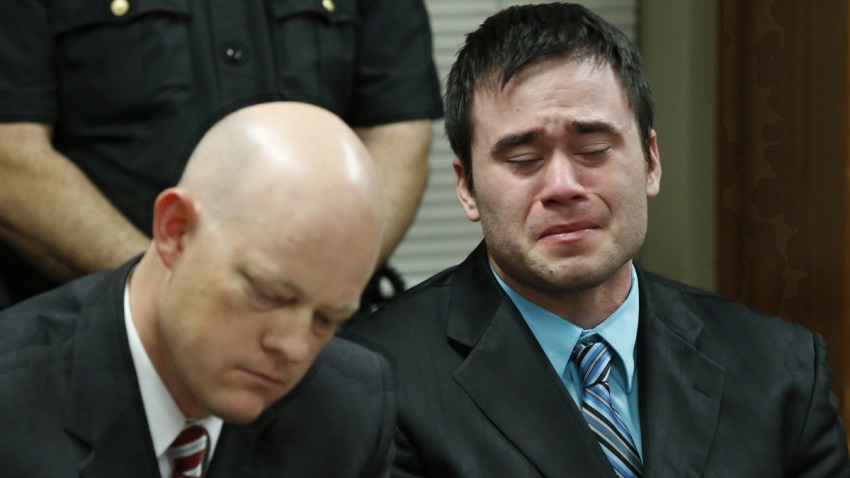 A former Oklahoma City police officer accused of raping more than a dozen women while on duty was found guilty of a slew of charges by a jury Thursday, NBC News reported.
Holtzclaw, who turned 29 on Thursday, hung his head and began crying as the verdicts were read. The jury convicted him on 18 charges of sexual battery, rape and other offenses involving eight of the women. He was acquitted of the other 18 counts.
The sentences recommended add up to more than 260 years, NBC affiliate KFOR reported. Holtzclaw is scheduled to be sentenced in January.
Victims' supporters sang "Happy Birthday" outside court after the verdicts were read as it was Holtzclaw's 29th birthday on Thursday, KFOR reported.