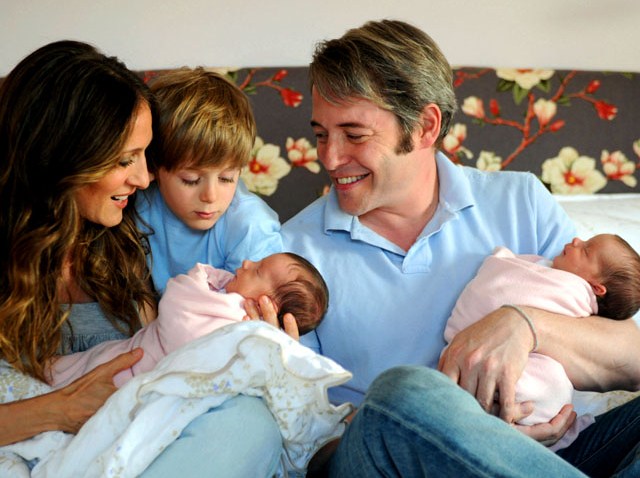 An eastern Ohio police chief was acquitted of burglary charges Monday but convicted of three other felonies in an alleged break-in at the home of a woman who carried twins for Sarah Jessica Parker and Matthew Broderick.

A jury found suspended Martins Ferry Chief Barry Carpenter guilty of receiving stolen property, theft in office and tampering with evidence. He was acquitted on charges of burglary and unauthorized used of property or services.

Carpenter put his head in his hands after the verdict was read in Belmont County court. Messages seeking comment were left for his attorney and for prosecutors who tried the case.

Prosecutors alleged that Carpenter broke into Michelle Ross' home in May, took items related to her pregnancy and the surrogacy, and schemed with the Police Chief Chad Dojack of neighboring Bridgeport to sell them to celebrity photographers.

Dojack faces trial in January.

Carpenter had testified that he went into the home to check it out because he saw a door open. He said he took photos of a surrogacy file that contained two ultrasound pictures and of a plaster cast of a pregnant stomach. He said he showed the photo of the cast to paparazzi and to several other people, but said he never discussed selling items from the home to the photographers.

Jurors deliberated for about 12 hours on Friday and Monday.

Carpenter faces a maximum 10 years in jail when sentenced Dec. 10. Until then, he must stay in his mother's home and will be monitored by a GPS device.
Copyright NBCAH - Access Hollywood