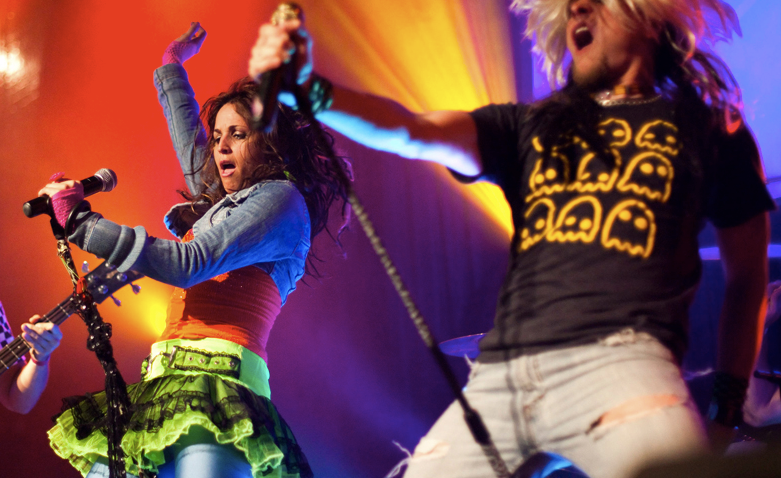 Long lines. High spirits. The buzz of the microphone. This is what to expect at most New York City venues on a Saturday night. But at the Canal Room, Saturday is a night of a different color, specifically one of neon green and hot pinks... with a touch of glitter, to boot. Yes, it's 2011, but your soundtrack is Rubix Kube, "The Ultimate 80s Tribute Band."

Now, for the many who've raged late nights at Joshua Tree or the newly revamped Culture Club, the thought of reminiscing about scrunchies and shoulder pads once more might make you cringe, but this timewarp feels different. It's like New Year's Eve in 1989, and at the stroke of midnight, your favorite tunes from a time that once was take over the mic, the speakers, and vocal cords of everyone around. Great drinks, a fun approachable crowd, and no costumes required. Yes, heaven is a place on earth. It's called the Canal Room.
Want a preview? Let us take you back... ah, the 80s, a glorious decade. Could this be "True?"


Avoid the lines and purchase tickets presale.
Request songs with Rubix Kube online.
Canal Room
285 West Broadway
New York, NY 10013
212-941-8100
Don't know what you have going on this Saturday night yet? Let us decide for you and tune in to 1st Look for the best of NYC Nightlife this Saturday, October 1 after Saturday Night Live. Check your local listings.
Copyright LXTVN - LXTV