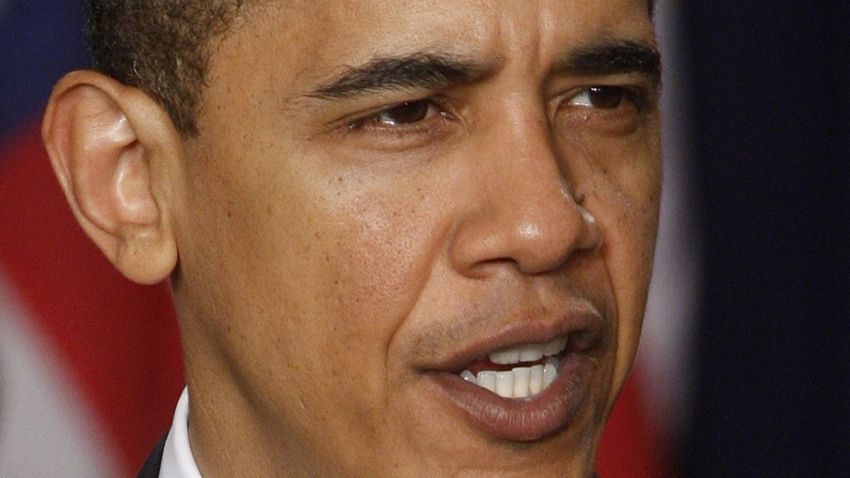 WASHINGTON — Seeking to avoid a Hurricane Katrina-like leadership failure, President Barack Obama assured the nation Saturday he was keeping close watch on the Midwest floods and putting the government's full weight behind efforts to prevent disaster.
"Even as we face an economic crisis which demands our constant focus, forces of nature can also intervene in ways that create other crises to which me must respond -- and respond urgently," the president said in his weekly radio and internet address.
"I will continue to monitor the situation carefully," he pledged. "We will do what must be done to help."
Obama also implored residents of North Dakota, South Dakota and Minnesota to be vigilant in reading flood-condition reports and to follow instructions from federal, state and local officials should evacuation be necessary. He repeatedly praised volunteers stockpiling sandbags and building levees, saying "their service isn't just inspirational — it's integral to our response."
Obama was spending the weekend at Camp David before leaving Monday for a weeklong overseas trip to address the global economic crisis with leaders of other world powers. But aides stressed that he was being kept abreast of the Midwest flooding despite being away from the White House.
In office just two months, Obama and his team no doubt are mindful of the Bush administration's bungled response in August 2005 to Hurricane Katrina, which devastated the Gulf Coast and highlighted the country's racial and economic divisions. George W. Bush's popularity took a beating in Katrina's aftermath, and the hurricane has been held up ever since as a symbol of the federal government's incompetence.
Obama used his weekly address to go to great lengths to describe all that the federal government has been doing as bulging rivers and streams threatened Midwest communities over the past few days. Aides said federal, state and local officials have been coordinating for more than a week.
Over the past few days, Obama signed emergency and disaster declarations for North Dakota and Minnesota, triggering federal support to help state and local officials who already had efforts under way. On Saturday, he indicated that help for South Dakota could come soon, saying his aides were "keeping close watch on the situation" there.
He also outlined the scope of his administration's involvement, saying the Homeland Security Department and the Federal Emergency Management Agency were coordinating the federal response. He said Homeland Security Secretary Janet Napolitano was in close contact with state officials. FEMA's acting administrator, Nancy Ward, went to Fargo, N.D., where the surging Red River threatened to unleash an enormous flood.
Obama said the U.S. Army Corps of Engineers, the Coast Guard, the Defense Department, the National Guard and the Health and Human Services Department, as well as the American Red Cross, were involved in response efforts on the ground.
He said his administration was working closely with North Dakota Gov. John Hoeven, South Dakota Gov. Mike Rounds and Minnesota Gov. Tim Pawlenty, and that he has met with lawmakers from the region to pledge his support.
Obama promised that the federal government would do everything it could to help state officials, local agencies, nonprofit organizations and legions of volunteers.
"At moments like these, we are reminded of the power of nature to disrupt lives and endanger communities," Obama said. "But we are also reminded of the power of individuals to make a difference."
On that note, he reiterated his support for legislation Congress is expected to send to him in the week ahead that would give tens of thousands of people more opportunities to mentor children, clean parks and help the poor, a sweeping call to national service in a time of need.
"In facing sudden crises or more stubborn challenges, the truth is we are all in this together — as neighbors and fellow citizens," Obama said.

Copyright AP - Associated Press