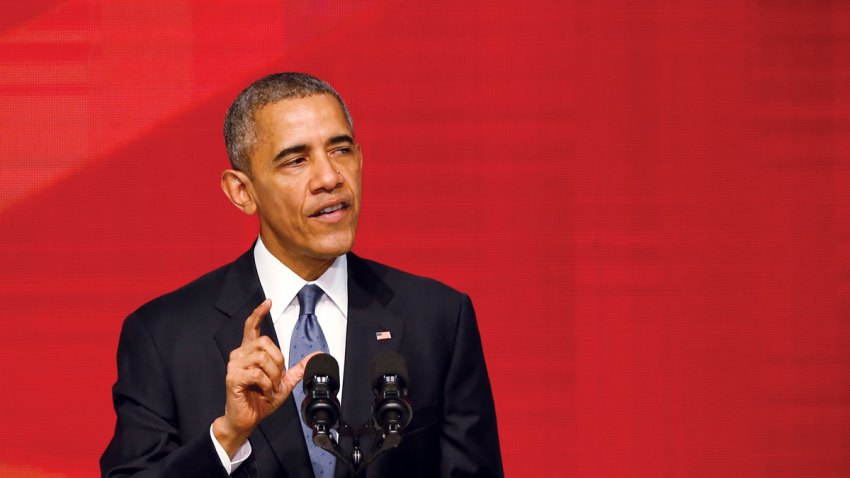 President Barack Obama on Friday condemned the attack on a hotel in Mali that killed at least 20 people, and said the bloody siege is a reminder of the "scourge" of terrorism.
"Like the heinous attacks in Paris, and attacks we see all too often elsewhere, this is another reminder of the scourge of terrorism," Obama said, speaking in Kuala Lumpur Saturday morning local time.
"Barbarity only stiffens our resolve to meet this challenge," Obama said.
Gunmen wielding AK-47s and grenades stormed the Radisson Blu hotel in Mali's capital Friday, taking over a hundred hostages before they were freed in an assault by government forces.
At least 20 people were killed, a United Nations spokesman said. An American woman was among the civilians killed, the State Department confirmed. Two attackers were also killed.
Obama offered the condolences of the American people to the victims' families.
"These were innocent people who had everything to live for and will be remembered for the joy and love they brought to world," Obama said.