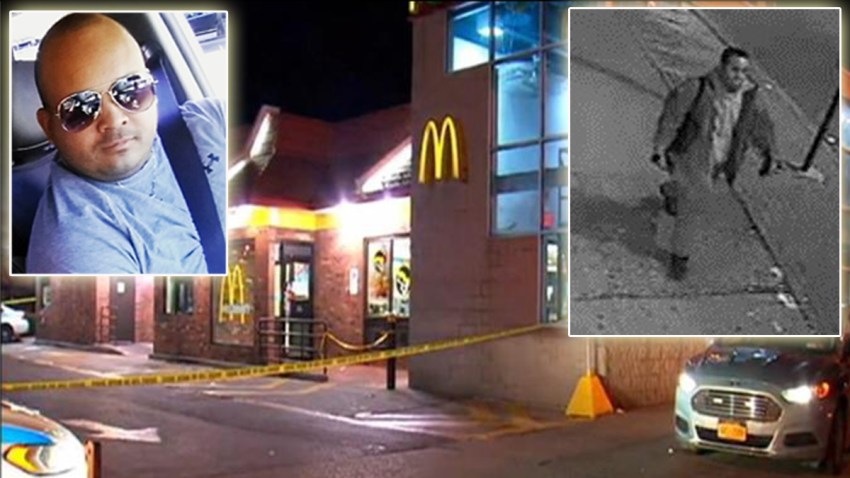 A 43-year-old man has been arrested in the fatal stabbing of a manager at a New York City McDonald's this week, according to police.
Rafael Gonzalez, 48, was charged with murder and manslaughter in the death of Adam Garcia, who was stabbed at a McDonald's in the Bronx's Kingsbridge neighborhood early Monday after getting into an argument with a customer, according to police.
Gonzalez turned turned himself in earlier this week in connection with the case and was arrested Wednesday.
Authorities said Garcia, the night manager, asked the man to leave after he had spent about eight hours at the restaurant. The man left, but came back with a weapon that he used to stab Garcia several times in the chest and neck, according to the NYPD.
Police said Garcia gave statements to police and was taken to NewYork-Presbyterian's Allen Pavilion Hospital, where he was pronounced dead.
At an arraignment Thursday, Gonzalez interrupted the judge to request a new defense attorney and added that he "wants to make a confession."
The judge ordered him to stop speaking after the exchange, and his defense attorney said that his client was unresponsive. The judge ordered him to undergo a mental health evaluation, with results expected on Feb. 5.