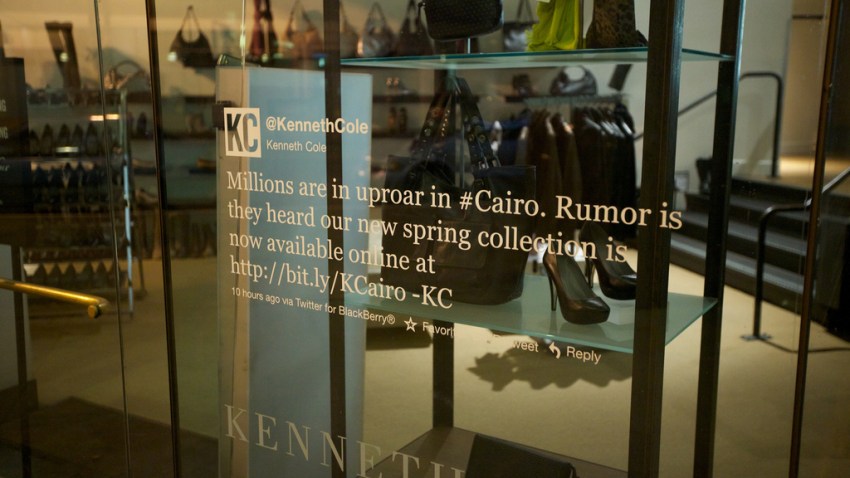 Less than 24 hours after apologizing for sending an insensitive tweet, one of Kenneth Cole's San Francisco stores as emblazoned the controversial 140 characters on its storefront.

The fashion designer shocked the digital social networking world when he tried to capitalize on the ongoing unrest in Egypt.
"Millions are in uproar in #Cairo. Rumor is they heard our new spring collection is now available online at http://bit.ly/KCairo -KC," Kenneth Cole tweeted from New York City early Wednesday morning.
The designer quickly saw the fall out of his tweet and he responded with an apology two hours later. Cole deleted the tweet and called his words "poorly timed."
But Cole may have forgotten to send a company wide memo advising his employees not to use the words.
SFist reports that by early Friday morning the words appeared on a decal on the window of a Kenneth Cole store on Market Street.
When a reporter from the news blog called the store for an explanation.
"There is no story," the saleswoman (curtly) informed us. "Yeah, there is no story." Click.

No word on whether the store put up the decal or someone else.
Photo: Mikest on Flickr