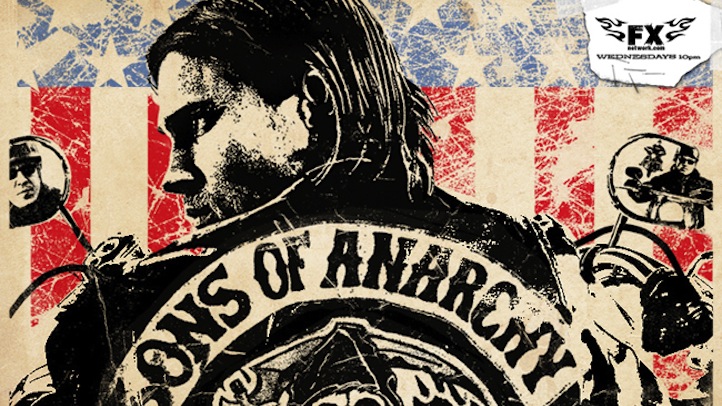 The Newtown, Conn. school superintendent sent an email to parents and staff members Tuesday, with a warning about the season premiere of "Sons of Anarchy" on FX, which includes a scene involving a school shooting.
"I have learned that on the season premiere of the show 'Sons of Anarchy' which airs at 10 PM tonight on the FX cable station, there will be an episode in which a teenager enters the school with a high-caliber semi-automatic and opens fire," John Reed said in the email. "While you don't see the visual impact of this, you will hear the shots and cries from the victims."
"Sons of Anarchy," which is entering its sixth season, follows an outlaw motorcycle gang and is known for its violent and intense episodes. The show's creators and FX have not revealed what's ahead for the season premiere, but fan sites have alluded to a major tragedy at the end of the Tuesday's show.
"For obvious reasons, this program could have a very harmful impact on parents, children and staff members. I wanted you to have this information so that you can plan accordingly for you and your family," Reed said in the email.