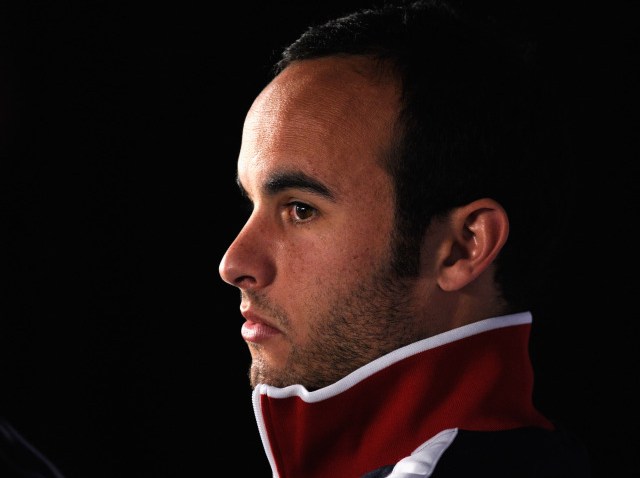 Landon Donovan may have slipped another one past the goalie.

A Sports Illustrated story reports a British tabloid, "is set to run a story in which a U.K. woman says she is pregnant with Donovan's child.

Donovan, freshly bumped out of the international competition, acknowledged the possibility of truth in the report to Sports Ilustrated.

"I was informed of the possibility during the World Cup, and if I need to take responsibility, then I will provide the appropriate support," Donovan said. He declined further comment, calling the report a "private matter."

The U.S. scoring leader has been estranged from his wife, "Rules of Engagement" actress Bianca Kajilich, for the past year. Rumors of reconciliation had been swirling this past week, fueled by a post game kiss he blew to her during a television interview.
People magazine reported that the two had shared "emotional" phone conversations throughout the first round of the World Cup.

Donovan and Kajilich do not have any known children.