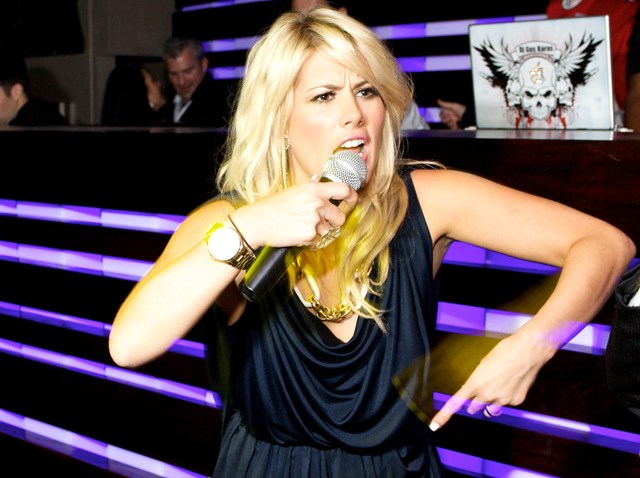 Reality star and celeb spawn Shayne Lamas was busted in California Saturday morning on charges of DUI, according to Lamas, who 'fessed up to the media that she imbibed before getting behind the wheel.
Lamas, 24, is the daughter of actor Lorenzo Lamas and is an actress who appeared on shows like soap opera "General Hospital." Lamas also won the 12th season of "The Bachelor," but split with star Matt Grant in July of 2008.
Cops cuffed Lamas around 1:00 a.m. PDT in Venice, Calif., after she drove through a "mandatory check point," the actress told E! Online Saturday.
"Early Saturday morning, after consuming one drink, i willingly drove through a mandatory check point on my way home with complete confidence of passing," Lamas told the network.
"However, the breathalyzer indicated that I was over the legal limit of blood alcohol content and was arrested onsite," she said.
Lamas said she regretted the mistake -- and that she still wants to be a "role model."
"I take full responsibiilty for my lack of judgment. I have always strived to be a role model for my friends, family and fans and have never nor will ever condone drinking and driving," she said. "I apologize for all those I have disappointed, including myself."
Lamas was released after posting $5,000 and will appear in court Dec. 9 on a misdemeanor charge, E! reported.