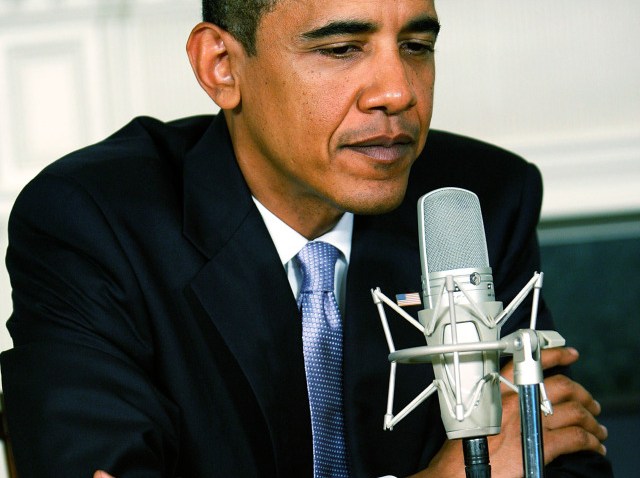 President Barack Obama pushed back against health critics again Saturday in his weekly radio and Internet address, saying the debate has been framed by "phony claims" that don't put the health care issues in the right perspective.
"This is an issue of vital concern to every American, and I'm glad that so many are engaged," Obama said in the address, called "Myths and Morality in Health Insurance Reform."
He also took several digs at ex-Alaska Gov. Sarah Palin -- who said his policy would bring about "death panels" and government-run health care -- and other conservative critics who've panned his plan.
"It also should be an honest debate, not one dominated by willful misrepresentations and outright distortions spread by the very folks who would benefit the most from keeping thinks exactly as they are," he said.
"As every credible person who has looked into it has said, there are no so-called death panels -- an offensive notion to me and to the American people," he said.
"These are phony claims meant to divide us."
Obama also restated his position on public vs. private insurance plans, saying once and for all that private users could keep their insurance intact -- and that a government take-over was a "scary" outcome that would never happen in his administration.
"Let me repeat: it would be just an option," Obama said of the public plan.
Copyright AP - Associated Press