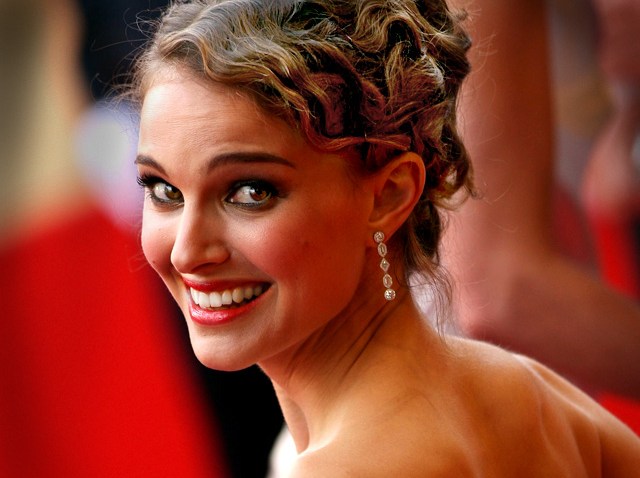 Better hope the kids were put to bed ahead of last night's "Top Chef" episode, as dinner talk turned to pillow talk with Natalie Portman in the house.
The reality TV contestants were asked to prepare a vegetarian meal for the "Star Wars" starlet – and outspoken vegan – at judge Tom Colicchio's Las Vegas steakhouse. That's when things heated up, E! Online points out.
Host Padma Lakshmi said her dish felt like a "little prick on the tip of my tongue," a description that sent Portman into convulsions.
"Don't say that," she choked.
But Lakshmi's inadvertent double entendres didn't end there.
She complained her shallot was "a little sharp" when paired with garlic blossoms that she described as "very tiny in size and yet…"
"Big in your mouth?" Portman volunteered.
"It went from a little prick to big in your mouth," Colicchio said.
"That's what usually happens," chimed in another dinner companion, prompting more fits of laughter.
Check out the spicy exchange for yourself.