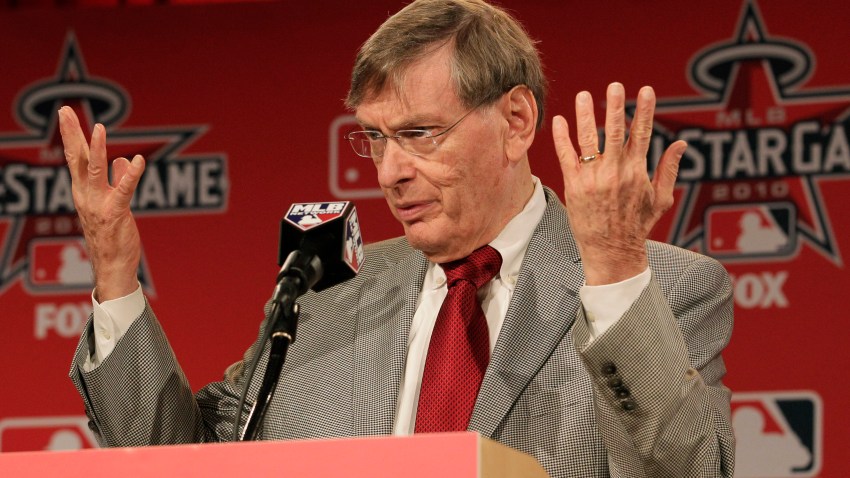 Random testing for HGH has arrived.
Major League Baseball implemented random blood testing for human growth hormone in the minor leagues Thursday, the first professional sports league in the United States to take the aggressive step against doping, The Asociated Press reported.
The blood testing becomes part of the Minor League Drug Prevention and Treatment Program, which MLB commissioner Bud Selig introduced in 2001 to test for performance-enhancing drugs.
"HGH testing provides an example for all of our drug policies in the future," Selig said in a statement.
Testing will be limited to minor league players because they are not members of the players' association, which means that blood testing is not subject to collective bargaining.
Blood samples will be collected after games by the National Center for Drug Free Sport, which already collects urine samples in the minor leagues. The blood samples will be taken from the non-dominant arm of players who are not members of a major league team's 40-man roster, and sent to a testing laboratory in Salt Lake City for analysis.
"The combination of widespread availability and the lack of detection have led to reports of use of this drug amongst athletes," said Dr. Gary Green, the medical director for MLB. "This is the first generation of HGH testing and Major League Baseball will continue to fund the Partnership for Clean Competition for ongoing research to refine testing procedures in this area."
Copyright AP - Associated Press