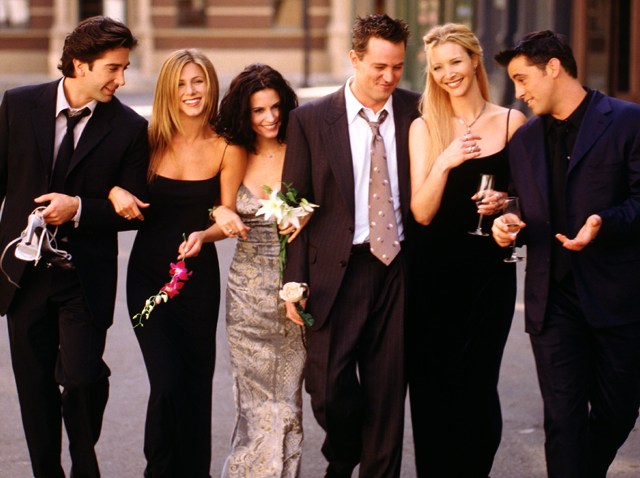 "Smelly Cat" may be dead -- for good.
The sextet America loved to laugh with for the better part of the '90s likely won't be gathering for a reunion, "Friends" star Lisa Kudrow told UsMagazine.com Monday.
"It doesn't look like" a "Friends" reunion is on the table, said the comedian, who played goofball musician Phoebe on the show.
"Everyone is busy!" Kudrow said. "It would be fun, but I don't know. How? Why? Really?"
Kudrow said it wasn't the show's stars that nixed the idea, but that the original writers Marta Kauffman and David Crane weren't on board for a modern-day "Friends" retelling.
"I guess they don't think it's a good idea," Kudrow said.
Stars Jennifer Aniston, Matthew Perry, David Schwimmer, Matt LeBlanc, and Courteney Cox have all continued their careers in film and television -- Cox is back on the TV circuit with "Cougar Town," her ABC hit show.
Kudrow recently taped a guest appearance on an episode of Cox's show.