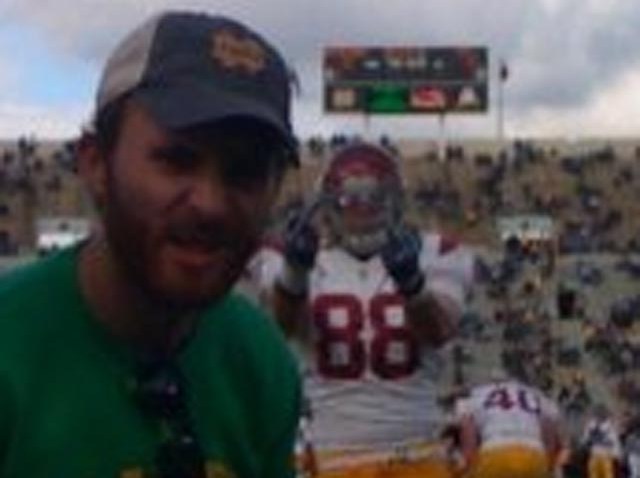 Blake Ayles, a pillar of sportsmanship and class, gave two Notre Dame fans something to remember him by.
Before the USC game on Saturday, Nick Shelton and his cousin went down to the field to snap a picture. After the photo op, an usher pointed out that they may want to check the camera.
"Low and behold, it was our buddy, No. 88, giving us the double-birdie salute," said Shelton. "Ayles ruined our picture, but I'd be lying if I said I was upset. It's a priceless photo."
The Fighting Irish fan said that he's "not too worried about a personal apology from Ayles."
Although, Shelton added, the tight end may want to think about the innocent kids sitting in the stands who also got a hefty dose of one-finger salutes.
The Trojans beat Notre Dame 34-27. No other photobombs were reported.