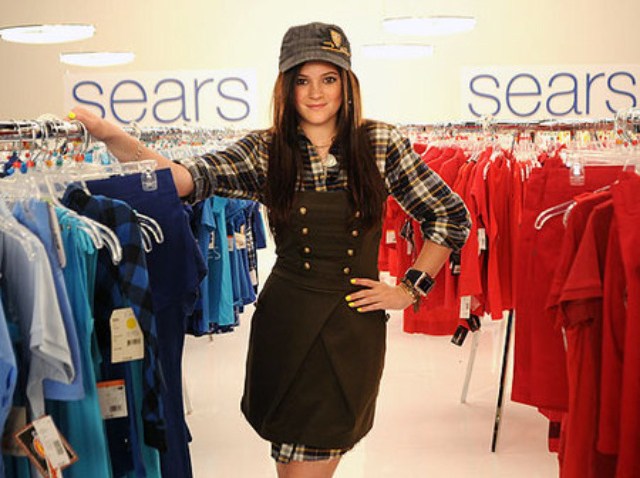 This family has not met a camera it does not like.
The baby of the Kardashian clan, Kylie Jenner, 12, is following in her big sisters foot steps by stepping in front of the lens to make a career. Kylie is the youngest daughter of Kris Jenner, Kim Kardashian's mother.
So far, the youngest K girl has stepped out in low-priced looks made by department store Sears, the Huffington Post reports.
Big sister Khloe tweeted, "How fab does she look???"