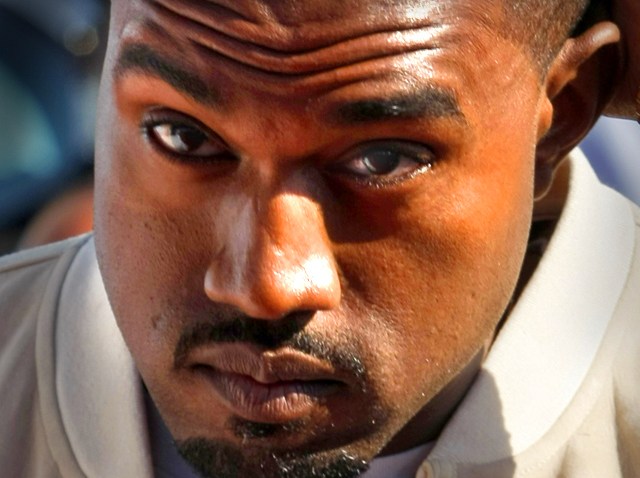 Now you see Kanye battling his inner demon, now you don't.
Kanye West continued his vanishing act Monday by debuting, then removing from his website, a clip from a new Spike Jonze-directed short film he stars in that shows the rapper conquering a little demon trapped in his stomach, according to reports.
The 11-minute short film, "We Were Once a Fairytale," reportedly follows West as he drunkenly wanders through a club while being obnoxious, only to pass out and vomit pink flower petals.
At the end of the surreal clip, West stabs himself with a sword and removes a demon from his stomach. He then gives the demon a sword to stab itself, according to The Associated Press.
A rep for Jonze, whose "Where the Wild Things Are" is currently dominating at the box office, told the AP he shot the short with West within the last year.
It was unclear why West decided to remove the film from his website and YouTube. "Sorry, I had to take it down :)" he wrote on his blog by way of explanation.
The multiplatinum-selling artist and Grammy winner has also removed himself from the public eye and cancelled a hotly anticipated tour with Lady Gaga in the wake of fallout from his outburst at the MTV Video Music Awards last month.
During the awards show, West rudely interrupted country artist Taylor Swift's acceptance speech to say she didn't deserve her honor. He has since doled out a string of apologies, some tearful, for what he acknowledged was a bone-headed move before retreating from the media.
But the vacuum doesn't extend to his work.
A new book of photography titled "Glow in the Dark" from West's most recent tour will hit shelves today, MTV reports.
On Nov. 10, the rapper will also release "Through the Wire," a graphic memoir that explores 12 tracks from his body of work.