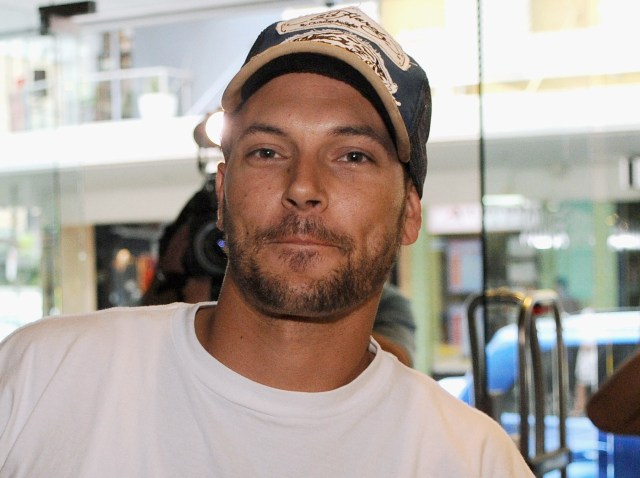 K-Fed has slimmed down and found a job. Sort of.
The ex-hubby of Britney Spears took a page from reality TV dad Jon Gosselin and made an in-store appearance at an Ed Hardy store in Brisbane, Australia, with girlfriend Victoria Prince earlier today, according to the Huffington Post.
A much more svelte Federline -- no longer worthy of the moniker K-Fat -- sported an Ed Hardy cap and white T-shirt as he flashed his pearly whites with his blonde gal pal at his side during the appearance.
Gosselin, also unemployed, regularly sported Ed Hardy duds and was flown to the South of France by designer Christian Audigier over the summer -- even reportedly discussing the possibility of launching a children's clothing line.
Federline is in Australia while Britney wraps up her tour because the couple share joint custody of their two sons, Sean Preston, 4, and Jayden James, 3.
The former backup dancer also has an upcoming role on Celebrity Fit Club.