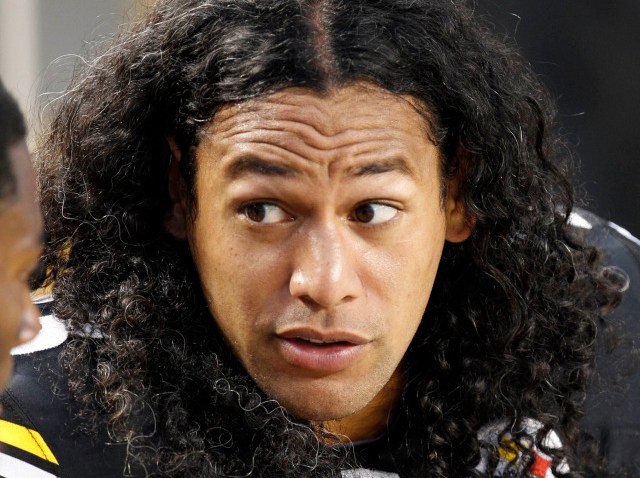 Don't touch the hair.
Heads & Shoulders has reportedly taken out a $1 million Lloyds of London insurance policy on the tresses of Pittsburgh Steelers star Troy Polamalu.
"It's like J.Lo's insured butt!" the All-Pro safety told People mag, comparing his 35" Samoan locks to unconfirmed rumors about Jennifer Lopez's signature feature.
This isn't the first time Lloyds of London has backed prized celebrity assets, Yahoo! Sports reported.
The firm has also mined publicity for its policies on Tina Turner's legs, rocker Keith Richards' fingers and Celine Dion's vocal chords, according to Yahoo!
As for Polamalu, the Head & Shoulders pitchman told People he hasn't cut his hair in eight years.
He also explained that his 45-minute pre-game hair care routine is akin to war preparations from civilizations past.
"You have the Mongolians, the Japanese Samurai, the Spartans–all of these warriors with long hair…and in that way you can almost get into the mind-way, preparing for some type of battle when you are doing your hair," Polamalu said.