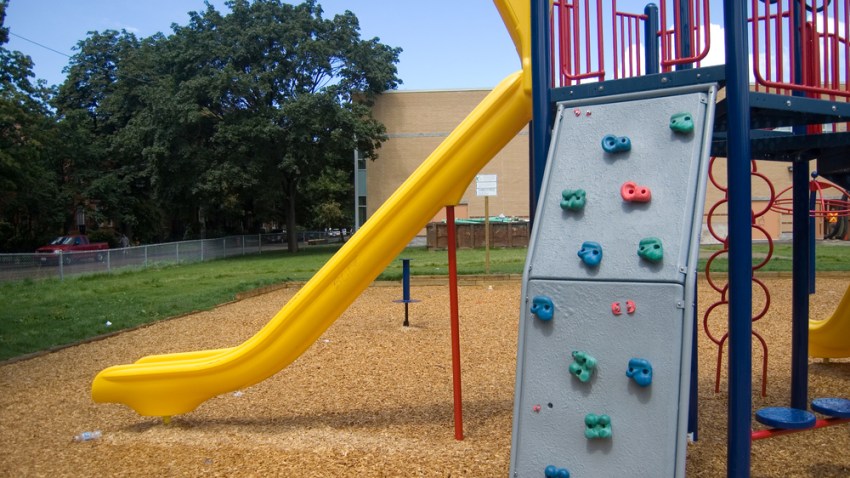 A dead boy was found buried in the sand of a public playground in New Mexico Friday, authorities said.

A woman who brought her children to Albuquerque's Alvarado Park spotted part of the child's shoe sticking out of the sand and called police Friday afternoon, Albuquerque Police Chief Ray Schultz told a news conference. The boy is believed to be between 3 and 5 years old.

Forensic experts with the state's Office of the Medical Investigator at the scene told police the boy could not have been dead longer than 48 hours, police spokesman John Walsh said.

Schultz would not say whether there were any wounds on the body.

Police had received no reports of missing children in the 24 hours leading up to the news conference. Schultz said the boy may be from the neighborhood surrounding the park but wouldn't elaborate.

"This is one of those cases where I think every minute counts," Schultz said.

The boy was wearing a red shirt with the image of a four-wheel drive truck on the front, black nylon pants with red stripes and black shoes.

Authorities cordoned off the park for the rest of the afternoon as they combed the area of any evidence.

Neighbors said they were shaken by the discovery.

"I run in this park every day. I've lived here for 17 years, it's very upsetting," neighbor Marlisa Gomez told Albuquerque television station KOAT.

Copyright AP - Associated Press