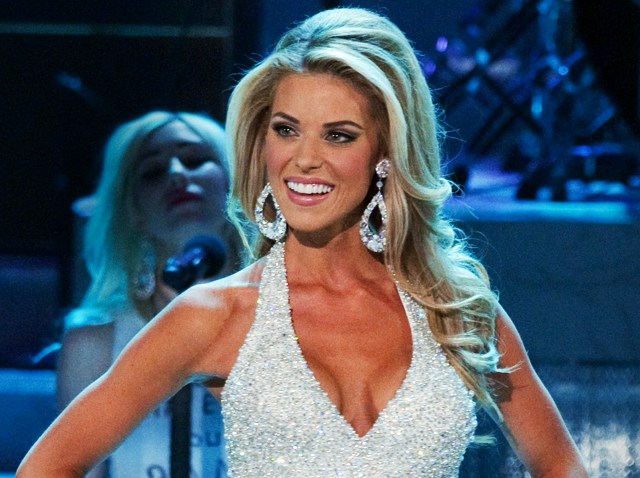 Carrie Prejean's breasts are A-OK -- just ask the Bible.
The pageant queen said in a Christian publication that her much-discussed breast implants don't conflict with her equally hyped Christian faith, telling Christianity Today the decision to pump up her cup size was "personal."
"I don't think there's anything wrong with getting breast implants as a Christian," Prejean told the magazine, which advertises itself as a publication of "Evangelical conviction."
"I don't see anywhere in the Bible where it says you shoudn't get breast implants," said Prejean, 22.
The ex-Miss California was kicked off of her pageant pedestal in June after she shot to fame for her controversial anti-gay marriage answer during the interview portion of the televised Miss USA pageant.
Since her ejection from the Miss USA organization, a so-called solo sex tape of Prejean -- as well as a rumored collection of some 30-plus nude photos and other sexy footage -- has emerged, prompting Prejean to defend herself on the national TV circuit.
"There is a video out there of me. i was really young and immature. It was the worst mistake of my life," she told the magazine.
Prejean will soon release her new book, "Still Standing."