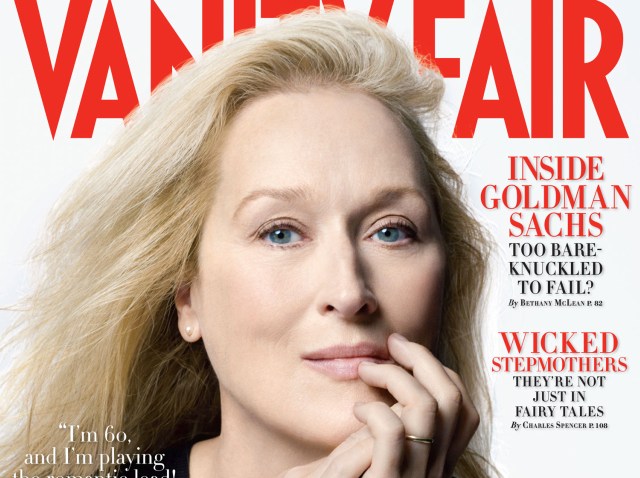 Angelina Jolie? Nope. Anne Hathaway? Years away. Julia Roberts? Too toothy.
According to Vanity Fair, 60-year-old Meryl Streep is "America's greatest actress" and the undisputed "new box-office queen."
Other than those believable assertions, the magazines long and adoring interview with Streep reveals little about the talented and versatile actor -- except that she is, in her own words, "very f--king grateful to be alive."
"I have so many friends who are sick or gone, and I'm here," Streep says. "Are you kidding? No complaints!"
The article, headlining the Dec. 8th issue of VF, is accompanied by a stunning photo gallery of Streep showing just how remarkably she is aging (sans botox) and lends credence to the unlikely notion that in a superficial and youth obsessed Hollywood a 60-year-old with real talent can play the leading role in romantic comedy.
"Bette Davis is rolling over in her grave," Streep quips.