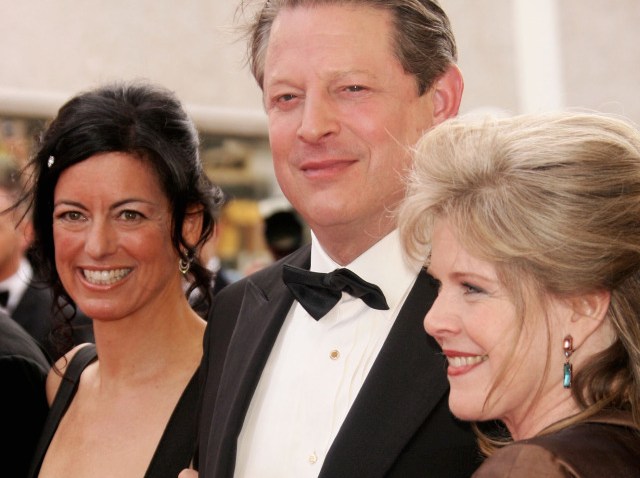 A Hollywood producer and environmental activist accused in a tabloid report of breaking up Al Gore's marriage said there's no truth to the rumor.
Laurie David, the ex-wife of HBO funnyman Larry David and a co-producer of the 2005 Oscar-winning documentary "An Inconvenient Truth," put the global cooling Tuesday on a Star report that claimed she'd carried on a two-year affair with the former vice president.
"The story is completely untrue," David told The Huffington Post. "It's a total fabrication. I adore both Al and Tipper. I look at them both as family."
David, whose marriage to "Seinfeld" creator and "Curb Your Enthusiasm" star Larry David ended in 2007, added that she has "happily been in a serious relationship since my divorce."
In a separate statement to People, David's agent said: "I have no idea where it started from or why, but it is absolutely, positively and patently untrue."
Al and Tipper Gore, former high school sweethearts, announced June 1 they were calling it quits after 40 years of marriage, saying it was "a mutual and mutually supportive decision that we have made together."
A rep for Gore declined comment to media outlets on the story.