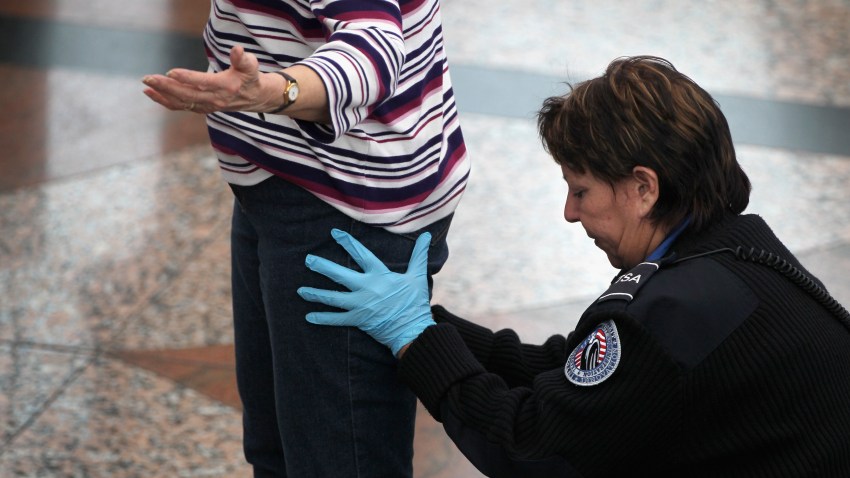 A little over two years ago, two Bay Area Sikh-Americans had an uncomfortable experience at an airport and they wanted to use their smartphones to file a complaint with the Transportation Security Administration.

The two men said they quickly realized they couldn't and they decided to do something about it.

Next Monday representatives from the Sikh Coalition, the Leadership Conference on Civil and Human Rights, Muslim Advocates and South Asian Americans Leading Together will unveil a new mobile app that will allow airline travelers to file a complaint with the TSA and the Department of Homeland Security directly from their iOS or Android-powered device.

"The purpose of the app is to give people an easy way to file complaints about profiling with the TSA and the Department of Homeland security," said Amardeep Singh, the Director of Programs of the national chapter of the Sikh Coalition.

The TSA currently allows, and encourages, travelers who feel they have been discriminated against to file a complaint by downloading a PDF form its website and answering some questions.

Singh said his organizations and others like it get hundreds of reports a year about racial profiling from across the country. But in its latest report to Congress, the TSA only reported 11 confirmed cases that had been filed.

"We are hoping this app will bridge the gap," he said.

The Sikh Coalition and several others worked directly with the TSA and the DHS to streamline the process and make it easy to file a complaint.

The app is developed to connect directly to the TSA and DHS.

Singh said the developers found the two national agencies to be mostly receptive to the product.

"It's a really simple app but it basically takes the TSA complaint form, we do ask a few additional questions, but rather than having to sit down on their computer, they can do it by their phones," he said.

The organizations behind the app worked with the TSA and the DHS for almost two years before finalizing the product.

Nico Melendez, a public affairs manager at the Department of Homeland Security, acknowledged that his department worked with the developers of the app but he stressed that the TSA does not profile passengers as a practice.

"TSA's diverse workforce is committed to treating each traveler with dignity and respect throughout the screening process," he said. "TSA does not profile passengers on the basis of race, ethnicity or religion."

Melendez added that the TSA is open to working with any community organization about a complaint they may have.

"We continually engage with community organizations, including the Sikh Coalition, and individuals to help us understand unique passenger concerns and we support efforts to gather passenger feedback about the screening process," he said. "We encourage any traveler with a concern about potential discrimination to contact TSA directly through our numerous channels of communication.'

Monday air travelers in the United States will have one more way to get in touch.