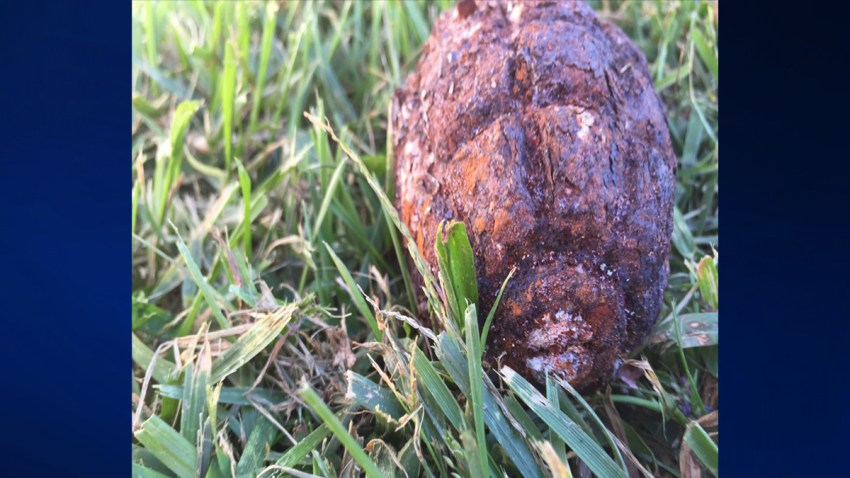 Police called the Montgomery County Sheriff's Bomb Squad to a residential Chester County neighborhood after they uncovered a metal ammunition container containing three military devices that dated back to World War II.
Police said they responded to the 200 block of Old Eagle School Road in Tredyffrin Township around 11:30 a.m. Saturday after receiving a call about unexploded military devices.
The officers found three military devices in a container that had been removed from an outdoor shed and then contacted the Bomb Squad, according to officials.
An investigation showed one of the items was an American military "pineapple" style hand grenade with an intact fuse from World War II or the Korean War-ear, authorities said.
A cylindrical device thought to be a smoke generator with a fuse and a Japanese military explosive device from World War II were also in the container, police said.
Authorities said there is no information indicating the explosives would be used in a criminal act.
The Bomb Squad destroyed all the devices in another Tredyffrin Township location, investigators said.