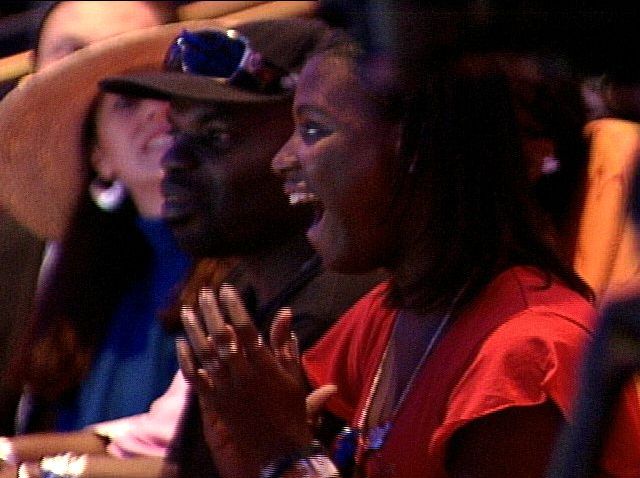 Michael Jordan might want to get a dancing coach to revive his popularity with the kids today.
Jordan, was among four other celebrities who granted five children's wishes aboard the Oasis of the Seas as part of a Make-A-Wish Foundation event on Monday.
While one South Florida girl, Monte'Kia, wished to hang with His Airness for the day, four others wanted to put on their dancing shoes and boogie with their favorite celeb.
The man of the hour was Corbin Bleu of "High School Musical" fame. He had three kids wish for him (that gust of wind you just felt was the throngs of teenage girls quite jealous right now). Olympic gymnast and Dancing With the Stars contestant Shawn Johnson also granted a girl's wish.
Being on the largest cruise ship in the world was just an added bonus. The children and their families along with other South Florida dignitaries and sponsors will have the ship to themselves for the night and will cruise out into the ocean before returning back to their homes.
No word if their will be a dance off or a one-on-one hoop contest between MJ and Corbin for wish-granting supremacy, but no doubt the night will really about the kids.
The Make-A-Wish Foundation grants the requests of children with life-threatening medical conditions to inspire them to keep up the fight and persevere through the tough times. Jordan is the organization's chief ambassador and has granted over 180 wishes.
"It gives me no greater pleasure to see these kids to enjoy their moments and for a split moment not think about some of the negative things they have been going through," Jordan said. "That brings so much joy to me."